Nike Under Pressure From Surging Competitors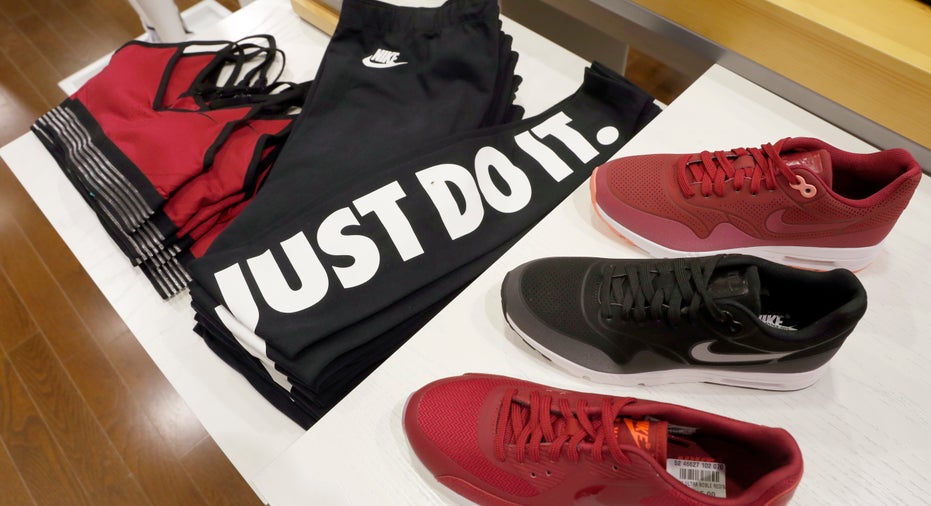 Stiff competition from rival brands Adidas and Under Armour (NYSE:UA) has some Wall Street firms wary about Nike Inc.'s (NYSE:NKE) short-term outlook, even as the brand's overall business remains strong.
Adidas has experienced a significant sales rebound in recent quarters thanks to renewed consumer interest in its "Stan Smith" sneakers and other retro and classic designs. Under Armour endorser Stephen Curry's line of basketball sneakers has been a runaway global success, and the Maryland-based company has also experienced success in the running category.
Meanwhile, Nike, which is aiming to hit $50 billion in revenue by the year 2020, has struggled across several divisions. The company shuttered its golf equipment business this summer due to sagging revenue. Sales of its expensive performance basketball sneakers, endorsed by the likes of NBA stars LeBron James and Kevin Durant, have disappointed as consumer tastes shift toward different fashion styles.
While most firms remain confident that Nike is on track to meet its long-term revenue goals, increased competition from other brands and foreign headwinds have led some analysts to temper their near-term expectations for the brand. The company's stock has underperformed significantly in 2016.
Piper Jaffray downgraded Nike from Overweight to Neutral this month, citing Adidas' recent success as a key factor.
"While we believe in the brand long term, the resurgence of Adidas has taken a toll on Nike's growth rate in [Europe]," Piper Jaffray analyst Erinn Murphy wrote in a Sept. 8 note. "We are also seeing other competition for the brand in Europe accelerate – from the likes of Puma, New Balance and surprisingly Reebok (classics). Unlike other brands, markdowns of Nike product were consistent across our wholesale checks. Bottom line, these competitive pressures combined with a more muted innovation pipline for Nike currently could weigh on Nike for the next 6-12 month period."
Nike's future orders, which rose 11% in 4Q 2016 ahead of the Olympic Games in Rio, could also "moderate" this quarter, especially given a recent slowdown in Nike's product pipeline, Murphy added in a Sept. 20 note.
Canaccord Genuity lowered its price target for Nike's stock to $52 to $56 ahead of the earnings announcement. Analyst Camilo Lyon said the firm's "concerns on Nike are mounting," adding that futures orders will be a key element of Nike's report on Tuesday.
"We expect global constant currency futures to decelerate to 5.6% due to five factors including: 1) increasing competitive pressures from adidas and UA impacting orders; 2) lack of exciting new product to warrant increased shelf space allocation; 3) price reductions on Nike Signature basketball not likely to be made up by unit growth; 4) inventory building in China and Western Europe; and 5) post-Olympics deceleration of orders," Lyon wrote in a Sept. 23 note.
Nike is scheduled to report earnings for its first fiscal quarter of 2017 after the bell on Tuesday. The company is projected to report earnings per share of $0.56 for 1Q, down from $0.67 for the same period one year ago, according to analysts polled by Thomson Reuters. Forecasts call for $8.88 billion in revenue, up from $8.41 billion last year.