Nike, Under Armour Win Sports Apparel Wars In '15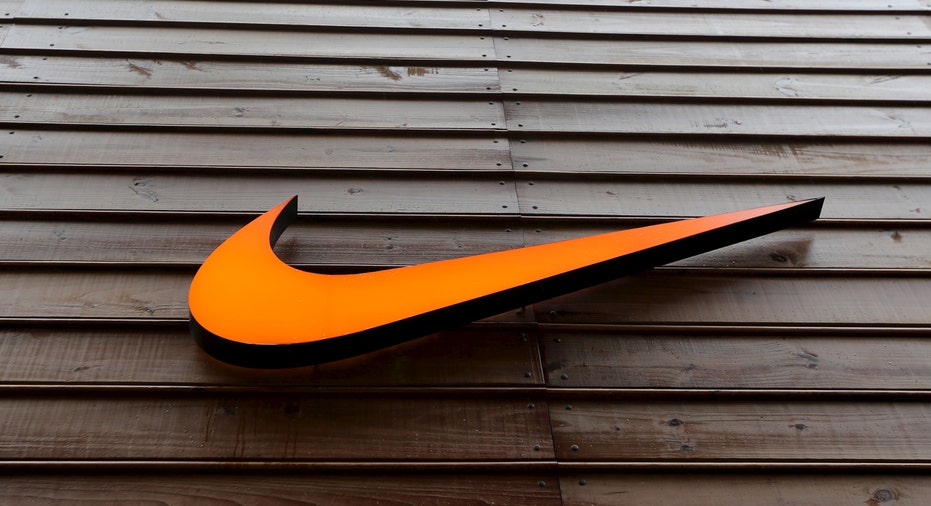 Sportswear giant Nike, Inc. (NYSE:NKE) and upstart brand Under Armour Inc. (NYSE: UA) emerged as clear winners this year in the ultracompetitive athletic apparel marketplace. Both companies wowed investors with steady, impressive growth in 2015 and established ambitious financial targets for 2016 – and beyond.
Nike still has a stranglehold on the sports apparel market, but it's taken Under Armour less than two decades to emerge as a long-term challenger. Under Armour already posts competitive apparel sales in the United States and stands poised to jostle with Nike and Germany brand Adidas for market share and shelf space on both the domestic and international markets. All three brands are increasingly looking to e-commerce and overseas sectors to boost revenue.
"Nike and Under Armour in particular, both in men's and women's, are leading the market in terms of innovation and newness," said John Kernan, a financial analyst and managing director at Cowen and Company in New York. "Both stocks are going to head higher into next year."
Nike's earnings increased 10% to $30.6 billion for its 2015 fiscal year, bolstered by strong wholesale and direct-to-consumer sales figures. At its 2015 Investor Day last October, Nike set a new financial target of $50 billion by fiscal year 2020.
Executives touted the potential of Nike's women's and running apparel divisions, as well as aggressive expansion of its efforts in the direct-to-consumer sales space and high-margin China market. The company also remained aggressive on the endorsement side in 2015, locking up NBA star LeBron James with an unprecedented lifetime contract.
But Nike's bid to expand its e-commerce sales from about $1 billion for fiscal year 2015 to $7 billion by 2020 could prove to be a game-changer.
"Frankly, if they become that big a factor online, it will change the sports landscape worldwide," said Matt Powell, vice president of NPD Group's sports industry analysis division.
Nike's efforts in its 2016 fiscal year have already begun to pay off. The company beat analyst estimates with $8.22 billion in revenue in its first quarter, a 5% increase over the same period a year earlier.
In its fiscal second quarter of 2016, Nike beat analyst estimates with $0.90 earnings per share and saw a 20% increase in global futures orders. Nike posted revenue of $7.69 billion in 2Q, slightly below the projected $7.81 billion.
Under Armour showed impressive growth in 2015, but on a much smaller scale than its more well-established competitors. The Maryland-based company surpassed German brand Adidas last January for second place in the United States' sportswear market and reported $3 billion in revenue for its 2014 fiscal year. Under Armour set a $7.5 billion revenue target for fiscal year 2018, while growing footwear sales buoyed the company's first-ever billion dollar quarter in 3Q 2015.
Last October, CEO Kevin Plank identified gender-specific apparel, international expansion, direct-to-consumer sales and footwear as Under Armour's key "growth drivers." Timely sponsorship deals with breakout athletes like golfer Jordan Speith and reigning NBA Most Valuable Player Stephen Curry have aided the brand's marketing efforts.
The deal with Curry has proven to be particularly successful. The "Curry 2" branded sneaker has sold well since its release last October.
"They are becoming a legitimate player in the footwear business. They're still very small compared to Nike, but they've had some very successful shoes," Powell said. "The Curry launch, the Curry acquisition, frankly, was one of the real marketing coups of the year. That shoe has performed very well at retail. The future looks really bright for them."
That's a crucial development for Under Armour, which remains determined to chip away at Nike 90-percent share of the basketball sneaker market. But the company still has a long way to equal Nike's dominance over the industry. Nike spent $3.2 billion on brand creation alone during its 2015 fiscal year, which surpassed Under Armour's net revenue for all of 2014.
Both companies are successful, but they enter 2016 at "different parts of their life cycles," said Sam Poser, managing director of institutional equites at Sterne Agee CRT.
"There's a whole level of business that Under Armour hasn't even gotten to yet. They can get there, but they know better. They're not going to push into that moderate channel when they haven't established themselves in that better channel, which they need," Poser added.
Analysts expect both Nike and Under Armour to post strong numbers in 2016. Sportswear companies tend to do well in Olympic years, and the 2016 Summer Olympics in Rio de Janeiro, Brazil are fast approaching. Demand for quality apparel has stronger than ever amid the rise of the "athleisure" formal sportswear trend and an increased focus on fitness among millennials.
"You really look across the whole sports landscape and say this is going to be a very good '16 for athletic apparel, footwear and equipment," Powell said.