Nike Shares Sprint to Record High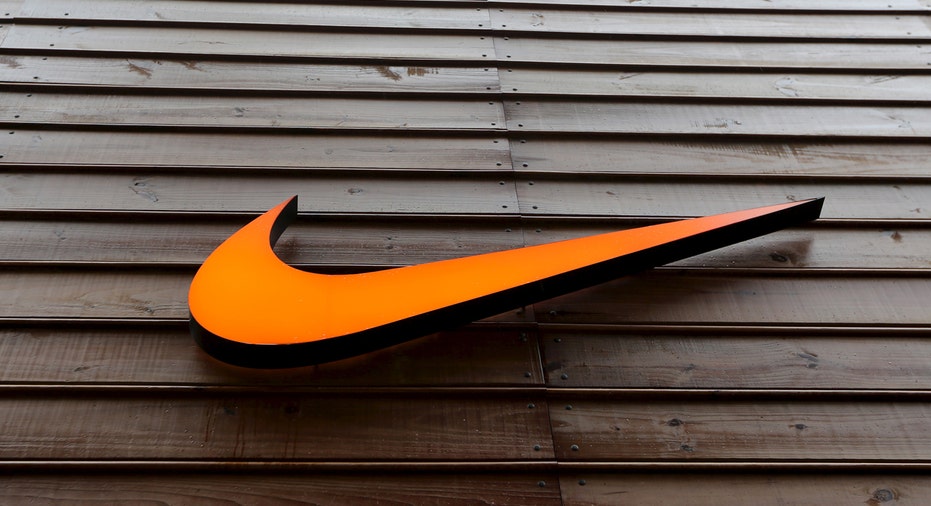 Nike (NYSE:NKE) shares sprinted to a record high on Thursday following the sportswear giant's declaration that annual revenue will hit $50 billion by fiscal-year 2020.
The Beaverton, Ore.-based company's guidance for $50 billion in revenue would reflect a 63% increase over the last fiscal year, meaning Nike expects stronger sales growth over the next five years compared to the previous five years.
Nike said its women's business will drive that growth by nearly doubling in size. CEO Mark Parker also cited the expansion of Nike's Jordan brand, while e-commerce is on pace to book sales of $7 billion in five years, up from $1 billion this year.
The news sent Nike's stock as high as $129.17 a share, a 2.6% rally. Analysts at Cowen & Co., UBS and FBR raised their price targets for Nike, which joined McDonald's (NYSE:MCD) as the only Dow components to post lifetime highs in October.
Nike and its competitors have capitalized on a growing market for athletic apparel and gear. Last year, Under Armour (NYSE:UA) passed Adidas and jumped into second place among America's best-selling sports brands. Yet both companies still trail Nike by a wide margin globally.
Adidas reported net sales of 14.53 billion euros in 2014, or roughly $17.6 billion at the time. Under Armour's revenue that year came in at $3.08 billion. By contrast, Nike tallied $30.6 billion in sales in its most recent fiscal year ended May 31.
Under Armour, which counted on North America for 91% of sales in 2014, believes its worldwide revenue will double to $7.5 billion in three years. The Baltimore-based company expects 2015 revenue of $3.84 billion.