Nike Handily Beats in Fiscal 1Q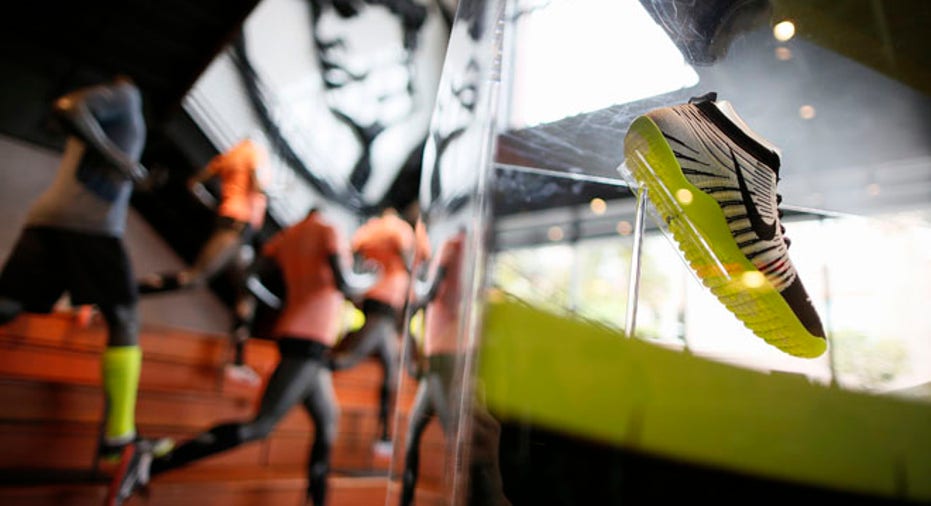 Nike Inc. (NYSE:NKE) on Thursday said its fiscal first-quarter net income grew 23 percent thanks to double-digit revenue growth and lower taxes.
The Beaverton, Oregon-based company said it earned $962 million, or $1.09 per share, up from $779 million, or 86 cents per share.
The results beat Wall Street expectations. Analysts expected a profit of 88 cents per share, according to a survey by Zacks Investment Research.
The athletic apparel maker said its revenue grew 15 percent to $7.98 billion, which also topped Street forecasts. Analysts expected $7.8 billion, on average.
Nike-brand revenue rose 15 percent and posted growth in all regions and categories except action sports and golf. Converse revenue grew 16 percent.
Earnings per share were helped by stock buybacks, the company said. During the quarter Nike repurchased 10.6 million shares for $819 million.
Gross margins improved by 170 basis points to 46.6 percent, helped by a change in product mix. Nike said its tax rate declined to 21.7 percent from 25 percent in part because overseas operations, which are generally taxed at a lower rate, posted higher profits.
Nike said orders scheduled for delivery in the current quarter are up 11 percent compared to a year ago.
Its shares rose $4.36, or 5.5 percent, to $84.11 in aftermarket trading. Nike shares are trading around all-time highs and peaked at $82.79 earlier this month. The stock has risen about 1 percent in 2014, while the Standard & Poor's 500 index has climbed slightly more than 6 percent.
The shares declined $1.09 to $79.75 on Thursday, but they are up 16 percent in the last 12 months.