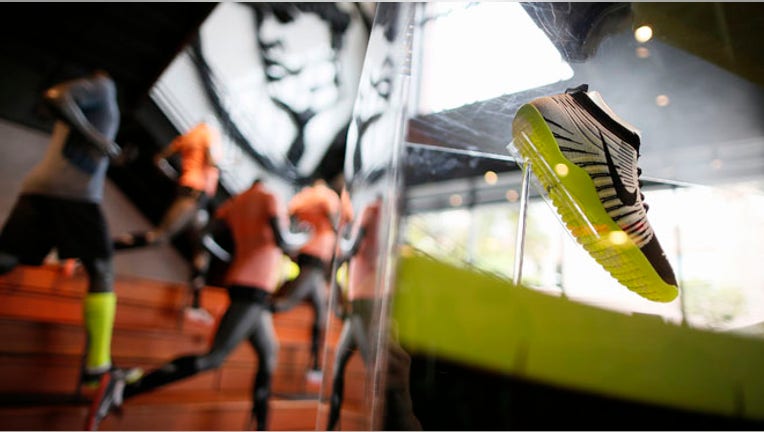 Iconic apparel and footwear maker Nike (NYSE:NKE) announced plans on Thursday to raise its dividend 14% in a move aimed at returning more cash to shareholders.
The dividend hike comes during a robust year for Nike, which has seen its share price surge 51% year-to-date.
Nike said its board of directors approved a new quarterly dividend of 24 cents a share for Class A and Class B common stock. That marks a 14% rise from the current dividend of 21 cents and the 12th consecutive year of dividend hikes.
"Today's increase reflects the strength of our balance sheet and the confidence we have in our strategies to generate sustainable, profitable growth and strong cash flows that allow us to invest for the future and return cash to shareholders," Nike CEO Mark Parker said in a statement.
Shares of Beaverton, Ore.-based Nike were inactive in after-market trading. They have rallied almost 63% over the past 12 months.
Nike joined the Dow Industrials in September and days later the company revealed a stronger-than-expected 33% jump in quarterly profits thanks to expanding margins and strong sales in the U.S. and overseas.