Nike Bucks Retail Jitters, Hits Record High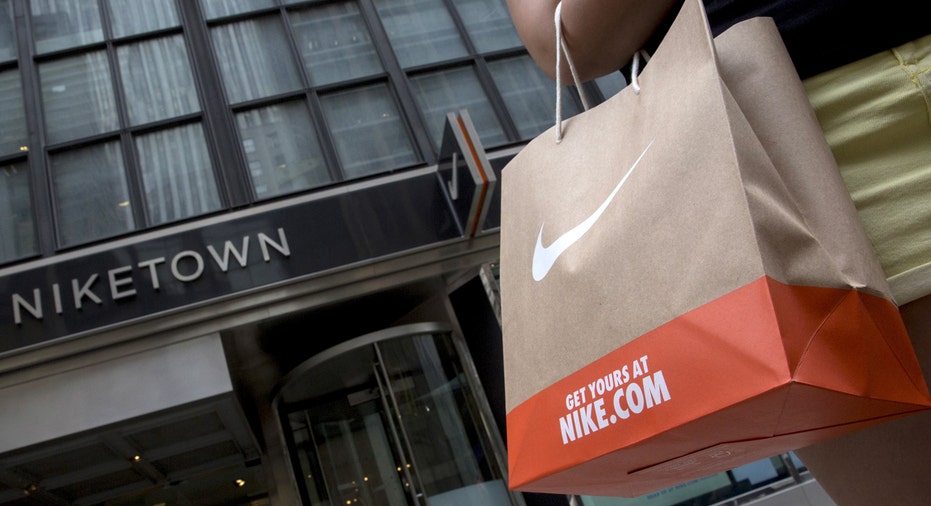 Nike Inc. (NYSE:NKE) stock fell several points from a record high of more than $136 in Wednesday trading, hours after the company announced it had exceeded projections for earnings per share (EPS) in its second fiscal quarter of 2016. Concerns related to an inventory backlog in North America offset some of the excitement surrounding the Oregon-based apparel company.
Nike reported EPS of $0.90 in 2Q, an increase of 22% from the same period one year ago and above the analyst consensus of $0.86. Company revenue grew 4% to $7.69 billion, but fell short of an expected total of $7.81 billion, per analysts polled by Thomson Reuters.
The company posted strong numbers in international markets, especially in China, where most other retailers have struggled in recent months.  Total sales in China increased 28% and direct-to-consumer sales increased 51%. Sales in Western Europe increased 12%.
Overall futures orders were up 20%, well ahead of analyst expectations. The futures spike, which was Nike's highest single-quarter jump in more than 15 years, helped buoy the company's stock price despite concern about excess inventory in North America, according to Edward Jones analyst Brian Yarbrough.
"That's where you can be bullish on the stock," Yarbrough said.
Jefferies reiterated its "Buy" rating for Nike and increased its price target to $152 after the earnings announcement, citing strong international numbers, futures orders and growth in the Nike's running, basketball and Jordan brand categories.
"Nike again delivered ahead of expectations, the results of which speak to the brand's power and market positioning even amidst a challenging environment," Jefferies analysts wrote in a note Wednesday morning. "Although there are some moving parts to the balance of FY'16, the outlook for the year remains intact and we are upbeat on the company's prospects into 2016 given strong futures orders and a compelling slate of sporting events over the course of the year."
Nike projects its gross margin will drop 50 basis points in the third quarter amid efforts to clear inventory in North America after a West Coast port slowdown earlier in 2015.
"We expect inventory levels in North America to normalize over the balance of the fiscal year as we continue to take the appropriate actions to maintain a healthy bull market for the NIKE Brand," Nike Brand President Trevor Edwards said in a conference call.
Yarbrough expressed concern about that timeline, especially given the unseasonably warm winter weather currently impacting apparel retailers throughout the country.
"Their inventory levels are high in the U.S. They know that. My fear is, they haven't even heard from their retailers yet. The holidays have been tough. The weather hasn't been cooperative. I think there's a lot of fear that the retailers are going to have too much inventory," he said.
Nike has been the Dow Jones Industrial Average's best-performing stock thus far in 2015. Unlike other apparel brands, including rival Under Armour (NYSE:UA), Nike's numbers have stayed strong despite a country-wide retail slowdown.  A growing emphasis among consumers on health and wellness, the "athleisure" trend toward formal activewear and key endorsement deals with athletes like NBA star LeBron James have bolstered Nike's efforts.
"Take nothing away, these guys have done a phenomenal job. They've put a ton of great product in the marketplace. They're basically driving consumer demand for this entire industry," Yarbrough said.