Nike Beats 2Q EPS Estimates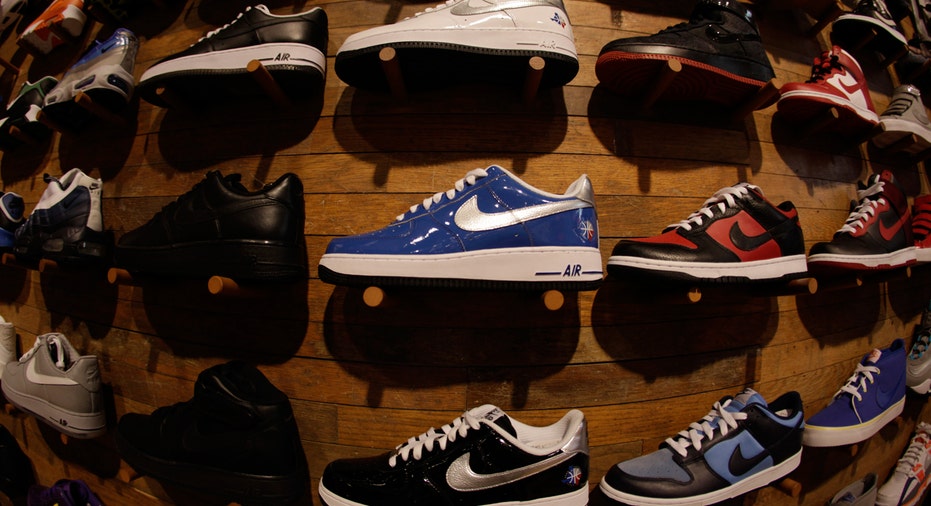 Nike Inc. said its revenue rose 4.1% in the latest quarter as the world's largest sportswear maker continued to see strength in its North America and China operations.
Shares rose 1.5% to $133.63 in recent after-hours trading as adjusted per-share earnings topped expectations. Nike's stock, up 37% this year, is set for a 2-for-1 split on Thursday.
Excluding currency fluctuations, revenue rose 12%.
Revenue in the company's China division climbed 24%, while North American revenue climbed 9.4%.
Nike's recent growth has been lifted in part by the so-called athleisure movement, where consumers have increasingly been buying athletic-styled clothes and shoes for everyday wear rather than actual workouts. Under Armour Inc., and Skechers USA Inc. also have benefited from the trend.
The athletic gear company said Nike brand futures orders, which reflect products scheduled for delivery in the next six months, rose 15% on a global basis, compared with an increase of 7% a year earlier and 9% growth from the last quarter. Futures orders are closely watched by investors as a benchmark for demand for Nike products.
Excluding currency impacts, futures orders increased 20%, compared with a year-earlier rise of 11% and growth of 17% in the previous quarter.
Overall, Nike reported a profit of $785 million, or 90 cents a share, up from $655 million, or 74 cents a share, a year earlier.
For the period ended Nov. 30, the Beaverton, Ore., company reported revenue of $7.69 billion, compared with $7.38 billion a year earlier. Analysts polled by Thomson Reuters expected revenue of $7.81 billion.
Analysts polled by Thomson Reuters expected per-share profit of 86 cents and revenue of $7.81 billion.
Gross margin rose to 45.6% from 45.1%.
By Tess Stynes