NHL condemns Texas bathroom bill, could move 2018 draft from Dallas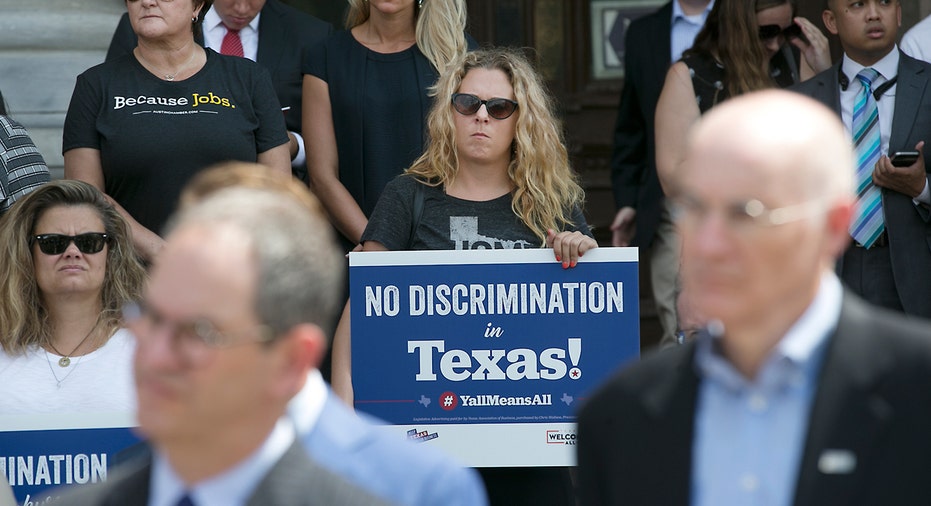 The National Hockey League denounced the proposed Texas "bathroom bill" this week, as a top official said the NHL could relocate its 2018 draft from Dallas if the measure passes into law.
"We strongly oppose the bill in its original form," NHL deputy commissioner Bill Daly said in a statement to Sportsnet, a Canadian sports outlet. "We hope and expect that bill in that form will not be passed into law. We would obviously have to reassess the situation in the event that happens."
Texas' state legislature is currently considering "Senate Bill 6," which would require transgender individuals to use bathrooms in accordance with the gender listed on their birth certificates. The measure, which is backed by Texas Gov. Greg Abbott, passed by a 21-10 vote last month and moved to the state's House of Representatives.
The NHL's Dallas Stars were awarded hosting rights for the 2018 draft last month. At present, the event is set to take place at Dallas' American Airlines Center on July 22 and 23 next year. Stars officials have also spoken out against Texas' bathroom bill, stating that the franchise "stands strongly opposed to any legislation perceived as discriminatory, including proposed bathroom legislation," the Dallas Morning News reported.
Other national sports leagues have had to confront the issue as well. When asked earlier this year for its stance on the bathroom bill, NBA officials said it considers a "wide range of factors" when determining where to host league events, including whether all fans will be "treated fairly and equally."
The NBA relocated its 2017 All-Star Game from Charlotte, N.C. when state officials passed a similar bathroom bill, only to award the city hosting rights in 2019 after the law was altered.