NHL Asked for Decision on Olympics by End of April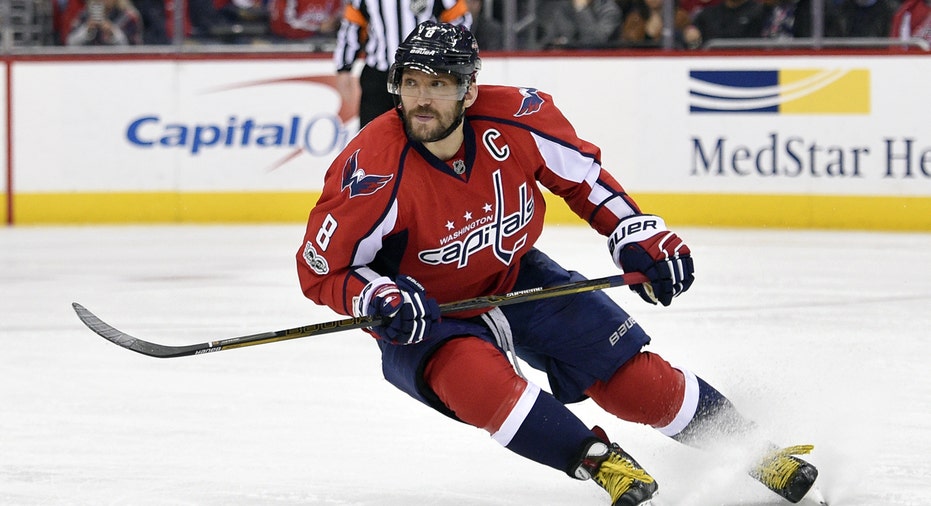 The NHL may be nearing a deadline to decide whether to allow the world's best hockey players to participate in the Winter Olympics next year in South Korea.
"I hope we can find a compromise in the next two or three weeks," International Ice Hockey Federation President Rene Fasel told The Associated Press on Thursday in a telephone interview from Russia. "We need to know by the end of April if they're coming, or not."
Fasel said leaders of national teams, including those in Canada and Russia, have recently told him they need to know next month if it is time for them to assemble their Plan B rosters. The IIHF is the game's international governing body and runs hockey tournaments, including those at the Olympics.
NHL Commissioner Gary Bettman has made it clear league owners don't want to stop their season for three weeks again and put their stars at risk of injury without what they consider a tangible return. The reluctance has come up in the past and yet the NHL has participated in every Winter Olympics since 1998. Four years ago, the discussions weren't settled until midsummer 2013 ahead of the Sochi Games.
This time, however, there seems to be an impasse.
After the International Olympic Committee indicated it did not want to cover costs for travel and insurance expenses to get NHL players to South Korea as it did in the past, including about $14 million for the 2014 Olympics, the IIHF came up with the $10 million necessary to do it.
That, however, does not appear to be enough to appease the NHL. The league seems to want more, including the rights to put Olympic highlights on its TV network, website and social media platforms.
"In the absence of any material change to the current status quo, NHL players will not be participating in the 2018 Winter Olympics," NHL Deputy Commissioner Bill Daly wrote in an email to AP.
Don Fehr, the head of the NHL Players' Association, said all players in the league want to participate. He believes the NHL should choose to take advantage of the chance to market the game in Asia, which will host the next two Winter Olympics.
"Playing in an Olympic games is fundamentally different than playing in other tournaments, other hockey events, because it's an opportunity to play for your country on a global stage with fans watching who never otherwise watch hockey games," Fehr said. "There's a patriotic element, too, which players feel and feel very strongly and it's something we should applaud and be proud of for them. And to take that opportunity away would be most, most unfortunate."
The NHL has acknowledged it isn't excited about the prospects of marketing the sport in South Korea, but it is very interested in being part of the 2022 Olympics in China.
Fasel suggested that might not be an option.
"If they don't go to Korea, it will be very difficult for them to go to Beijing," Fasel said. "The IOC will be in a different position and it would be a totally different deal on the table for the NHL. The NHL has more to lose than to win if they don't come to Pyeongchang. If they don't come, they will isolate themselves. The fans will not be happy and the players won't be happy and then I would say, 'Good luck with negotiations to go to China.'"
Even if the NHL doesn't set up next season's schedule with an Olympic break, Washington Capitals and Russian superstar Alex Ovechkin has vowed to go to the 2018 Olympics and he may not be the only one to test the league's stance.
"Everybody wants to go there," Ovechkin said Thursday.
The dispute has become a factor in labor negotiations.
Olympic hockey got tangled into the collective bargaining agreement between the NHL and NHLPA a few months ago when the league made an offer, asking the union if it would eliminate its opt-out option in 2019 and extend the labor pact three years through the 2024-2025 season in exchange for participating in a sixth consecutive Olympics.
"That's about as overtly a collective bargaining approach as you can possibly have," Fehr said. "If this doesn't get worked out, it's very likely in the next go around it does become a bargaining issue."
Daly declined to debate the points raised by Fasel and Fehr.
"Our position on Olympic participation is very clear and has been consistently articulated for many months now," Daly wrote in an email. "In short, an overwhelming majority of our owners are opposed to the prospect of shutting down the League for three weeks next February to accommodate NHL Player participation in the upcoming Olympics in South Korea. They see no material benefit to our participation in these Olympics and they are concerned about the significant disruption to the NHL season it would cause, as well as the attendant risks of injury to their best Players."
IOC President Thomas Bach joined Bettman, Fehr and Fasel several weeks ago in New York and they haven't met again. Fehr and Fasel said there are no scheduled talks with the key parties.
"In the end, the game of hockey must win," Fasel said. "Not the NHL, NHLPA or IIHF."