NFL's Josh Gordon drank, used drugs before games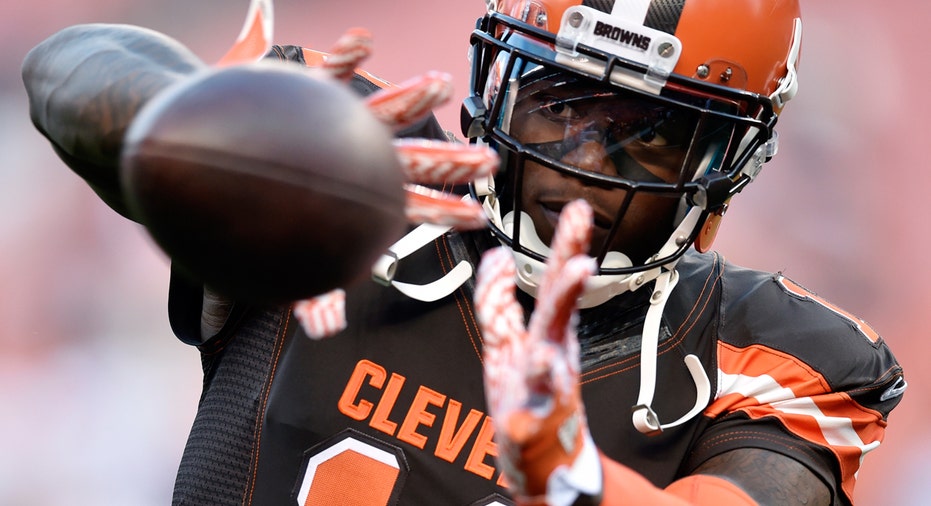 Recently reinstated Cleveland Browns wide receiver Josh Gordon admitted this week to using drugs or alcohol before every game of his NFL career.
Gordon, who was reinstated on a conditional basis last week by Commissioner Roger Goodell, told GQ Magazine he drank or smoked marijuana before "every game. Probably every game of my career."
The 26-year-old Gordon did the interview before meeting with Goodell in New York.
Gordon outlined a pregame routine where he would do shots of alcohol to "get the motor running."
"If I had already been drug tested that week, or the day before the game, I knew I had a couple days to buy to clean my system," he said in the interview.
"Even before I was getting tested for alcohol, prior to my DWI in 2014, I would take the biggest bong rip I could. And try to conceal all the smell off all my clothes. I'd be dressed up to go to the game. A bunch of guys smoke weed before the game. But we're not talking about them."
Gordon is scheduled to report to the Browns' facility on Tuesday. On Monday, executive vice president of football operations Sashi Brown said the team has had limited contact with Gordon since his reinstatement.
"We have had some preliminary conversations with him," Brown said. "We are looking forward to having him back."
The 26-year-old has been granted another chance by Goodell. He's allowed to attend team meetings and work out by himself, and as long as he fulfills requirements, Gordon can begin practicing with the Browns on Nov. 20.
The Browns can re-activate Gordon for games by as early as Nov. 27. A return on that date would put Gordon in position to play in the Browns' final five regular-season games. The Browns control Gordon's contract rights for two more seasons, according to the Los Angeles Times.
Gordon has missed 51 games since 2014 due to suspensions. He has forfeited nearly $3 million in salary due to various fines and suspensions since 2013, according to Spotrac.
In the GQ piece, Gordon said he was often hassled while living in Cleveland.
"I've been harassed, had drinks thrown at me," he said. "I've been (followed) in the grocery store, heckled everywhere. At the games, people harassed and heckled my brothers and my mom. Cars (have) been jumped on. Somebody dented the hood of the car. Had to sue a guy and get the money back cause he damaged the car. People are throwing money, pennies, to break the windows. So Cleveland was rough, man."
The Associated Press contributed to this report.