NFL's JJ Watt raises $5M for Harvey relief, sets new goal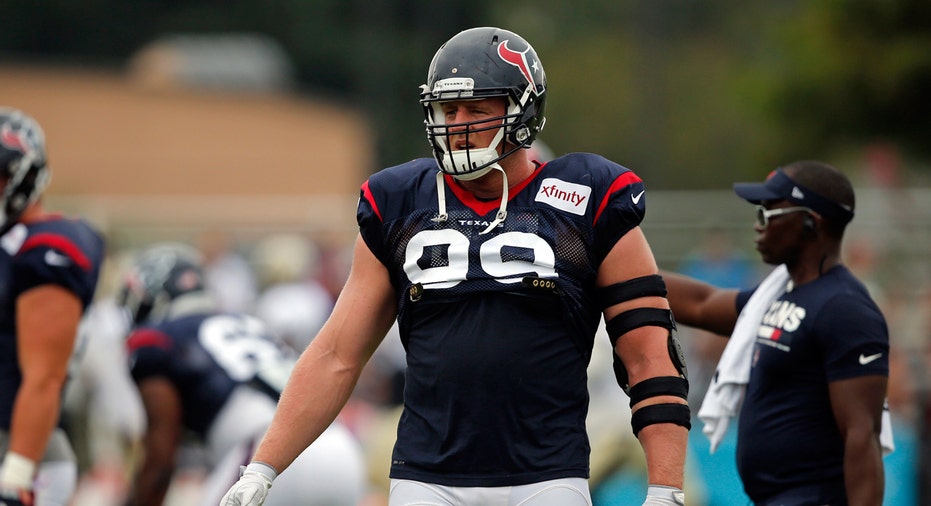 Houston Texans star JJ Watt has now raised more than $5 million for Hurricane Harvey relief after repeatedly surpassing his fundraising goals since launching a Youcaring campaign on Sunday.
Watt, who himself donated $100,000 to relief efforts, set a new goal of $6 million on Wednesday morning. More than 50,000 people have donated via the crowdfunding page so far.
"Every time you refresh the link it keeps going up and up and up," Watt said in a video posted to his Twitter account. "Thank you so much to everybody who's donated, to everybody who's spread the word. It's incredible. The most difficult times seem to bring out the best in humanity."
After initially setting a goal of $500,000 in donations, Watt has raised his fundraising goal each time the campaign hits a major milestone. Tennessee Titans owner Amy Adams Strunk contributed one of the largest donations, pledging $1 million to Watt's campaign on Tuesday.
"I'm going to make sure that this money goes as directly to the people as possible," Watt added.
Several NFL organizations have stepped up to contribute funds toward hurricane relief efforts. The Houston Texans, New England Patriots, New York Jets and the NFL Foundation have each donated $1 million toward various organizations, including the American Red Cross and the United Way of Greater Houston.
Hurricane Harvey's strong winds and record rainfall have devastated Texas' Gulf coast since last Friday. The storm has caused at least 18 deaths and likely billions of dollars in property damage and lost economic activity.