NFL's first China game delayed a year, could kick off 2019 season: report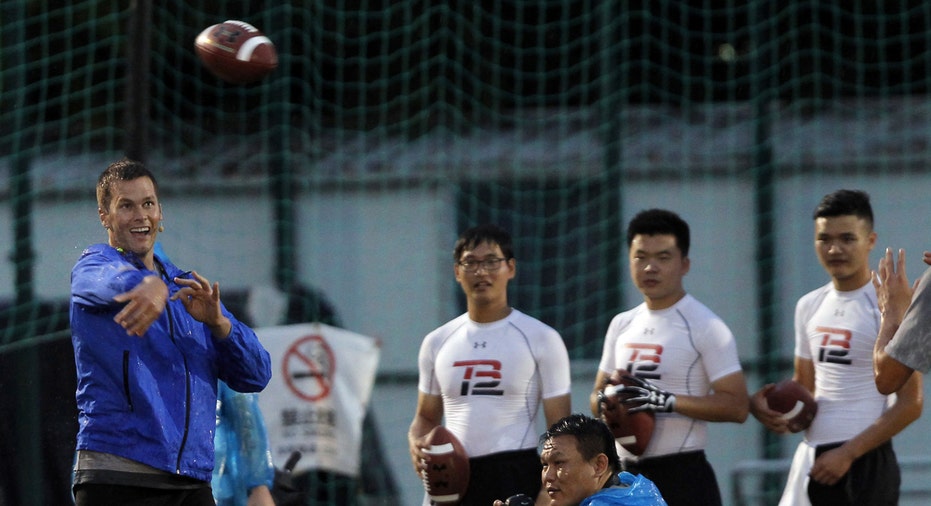 The NFL could kick off its 2019 season with its first-ever game in China to celebrate its 100th anniversary, the league's top international executive said Thursday.
"It may make better sense to look at that game as an opportunity to celebrate our hundred years, in the event we can pull it off and as a way to look forward to the future," NFL executive vice president of international Mark Waller told Sports Business Journal's Daniel Kaplan.
NFL executives had previously targeted the 2018 season for its first game in China, as part of the league's recent emphasis on growing its international audience. With the NFL's London series' upcoming expansion to four games in 2017 and another game slated for Mexico City in November, Waller said the league opted to delay a potential debut in China.
The Los Angeles Rams would participate in the league's first game in China and serve as the "home" team, according to the report. The Rams are slated to move into their new stadium in Inglewood, California in 2020.
New England Patriots quarterback Tom Brady said it was his "dream" to play a game in China while visiting the country earlier this month as part of a promotional tour with Under Armour, one of his sponsors.
"We had an opportunity, I think, 10 years ago, and my team was going to play here, and unfortunately it didn't work out," Brady said, according to ESPN. "But one day I hope that there are many games here, and over the course of a year, because it's such a great sport and because I love it so much, to bring that here and to bring the discipline and incredible strategy involved."
Aside from its expansion in the United Kingdom and China, NFL officials have also expressed interest in holding games in Canada and Germany.