NFL's Cowboys, Salvation Army kick off 'Red Kettle Campaign' on Thanksgiving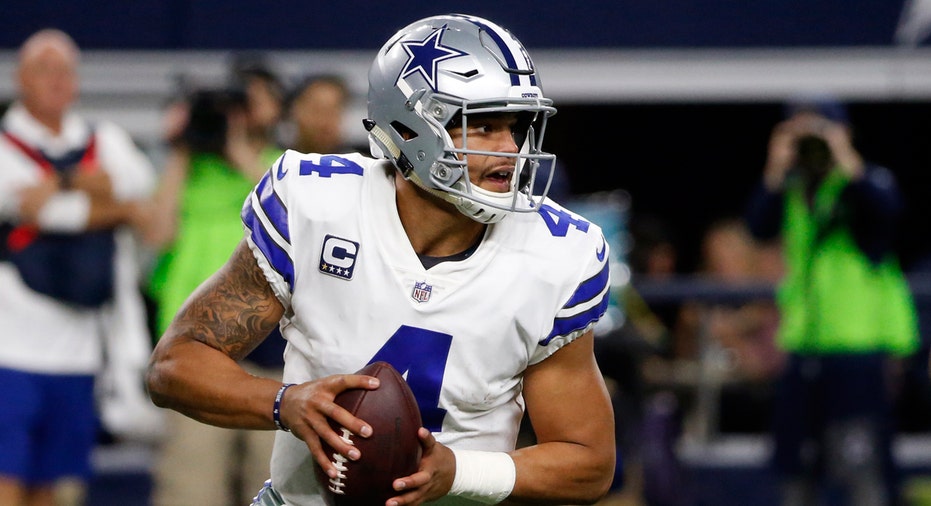 The Salvation Army will kick off its annual "Red Kettle" Campaign during the NFL's slate of Thanksgiving games on Thursday, with a little help from the Dallas Cowboys and country music star Thomas Rhett.
Rhett will perform during halftime of the Thanksgiving game between the Cowboys and the Los Angeles Chargers at AT&T Stadium in Arlington, Texas. The Salvation Army says the money raised each year is used to buy Christmas toys for children in need, provide hot meals for hungry Americans and various other charity initiatives.
The halftime show is meant to promote the holiday charity drive, which raised $147.3 million in 2016. Last year's effort saw a spike in donations after Cowboys running back Ezekiel Elliott leapt into a giant red kettle after scoring a touchdown during a Dec. 18, 2016 appearance on "Sunday Night Football." Fox Business reported at the time that Elliott's leap was worth $200,000 in advertising value to the organization.
"No doubt Ezekiel Elliot's leap into the kettle was a gift which resulted in a donation boost," Lt. Col. Ron Busroe, community relations and development secretary for the Salvation Army, said in a statement to Fox Business. "Every year we are humbled by the generosity of Americans who make contributions to the kettles or donate online and hope to carry the momentum from 2016's campaign into 2017."
The Red Kettle Campaign has raised about $2.2 billion toward charity efforts since the Salvation Army's Thanksgiving partnership with the Cowboys began in 1997. This year marks the 21st addition of the kickoff show.
'Watching the Cowboys game is such a tradition on Thanksgiving Day," Rhett said in a press release. "It's all about being together with family and friends, but this year is going to be a little different for us. I'm pumped that we get to pack up the whole family to go to Dallas for the halftime show…it's going to be blast and helping do it for a good cause makes it even better."
The Cowboys will play this year's Thanksgiving game without Elliott, who is currently serving a six-game suspension for alleged domestic violence. The contest will also occur against the backdrop of Cowboys owner Jerry Jones' ongoing feud with other NFL owners over a proposed contract extension for NFL Commissioner Roger Goodell.
Still, Busroe described the Cowboys as an "invaluable partner" on the charity initiative.
"The funds raised during the Red Kettle Campaign help set our programs up for success in the new year," he said.