NFL's Cowboys Are A Hot Ticket On Thanksgiving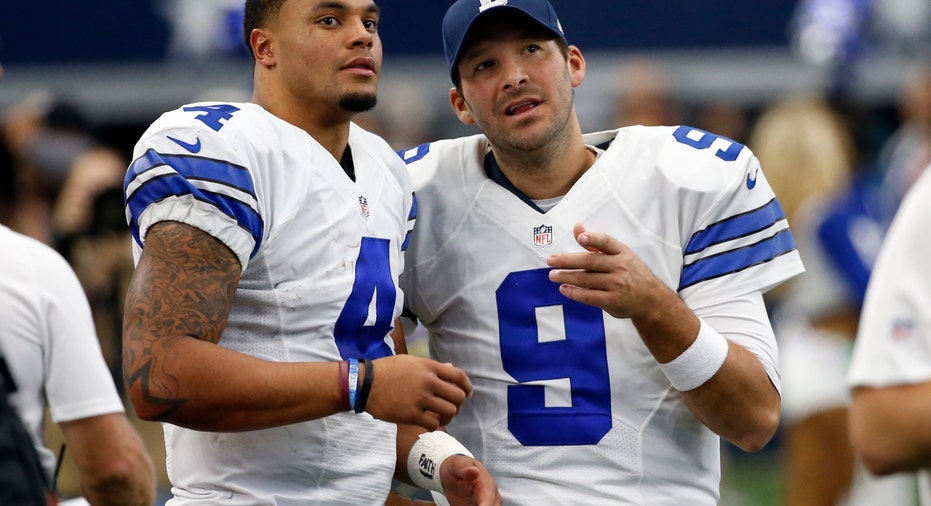 The Dallas Cowboys are an annual staple in the NFL's slate of Thanksgiving games, but the success of rookie quarterback Dak Prescott and the rest of this year's NFC East-leading squad has pushed ticket prices to near-record highs on the secondary market.
Tickets to the Cowboys' division clash with the Washington Redskins on Thursday afternoon are selling for an average of $289, according to data obtained from secondary market ticket aggregator SeatGeek. That's the second-highest total SeatGeek has seen for an NFL game on Thanksgiving since 2010, when it began tracking the market.
"This is the hottest Cowboys home Thanksgiving game we have seen. Demand for this game has gone way up since the start of the season," SeatGeek content analyst Chris Leyden told FOXBusiness.com. "The median listing price is up 70% from where it was on the first day of the season."
Last year's game between the Green Bay Packers and the Chicago Bears, which featured the retirement of legendary quarterback Brett Favre's number at Lambeau Field, sold for an average of $389, which made it the most expensive Thanksgiving ticket SeatGeek has ever tracked.
Tickets to the other two games featured on this year's NFL Thanksgiving schedule are much cheaper. The Pittsburgh Steelers' tilt against the Indianapolis Colts, who will likely be without the services of star quarterback Andrew Luck, are selling for an average of $171. The Minnesota Vikings' early afternoon battle against the Detroit Lions carries an average price of $153. Neither game cracks SeatGeek's list of the top five most expensive Thanksgiving contests.
The Cowboys have attracted an average of more than 90,000 fans per home game in 2016, more than any other NFL team, according to ESPN. The Cowboys have played a game on Thanksgiving for 39 straight years.
Prescott and fellow Cowboys rookie Ezekiel Elliott have spearheaded a potent offense that has sparked Dallas' 8-1 start. The Redskins, led by red-hot quarterback Kirk Cousins, currently sit at third place in the NFC East, with a 6-3-1 record.
All six teams slated to play on Thanksgiving enter Thursday with a record of .500 or better. A full breakdown of the NFL's Thanksgiving schedule can be found below.
Minnesota Vikings (6-4) at Detroit Lions (6-4): 12:30 p.m. ET on CBS
Washington Redskins (6-3-1) at Dallas Cowboys (8-1): 4:30 p.m. ET on FOX
Pittsburgh Steelers (5-5) at Indianapolis Colts (5-5): 8:30 p.m. ET on NBC