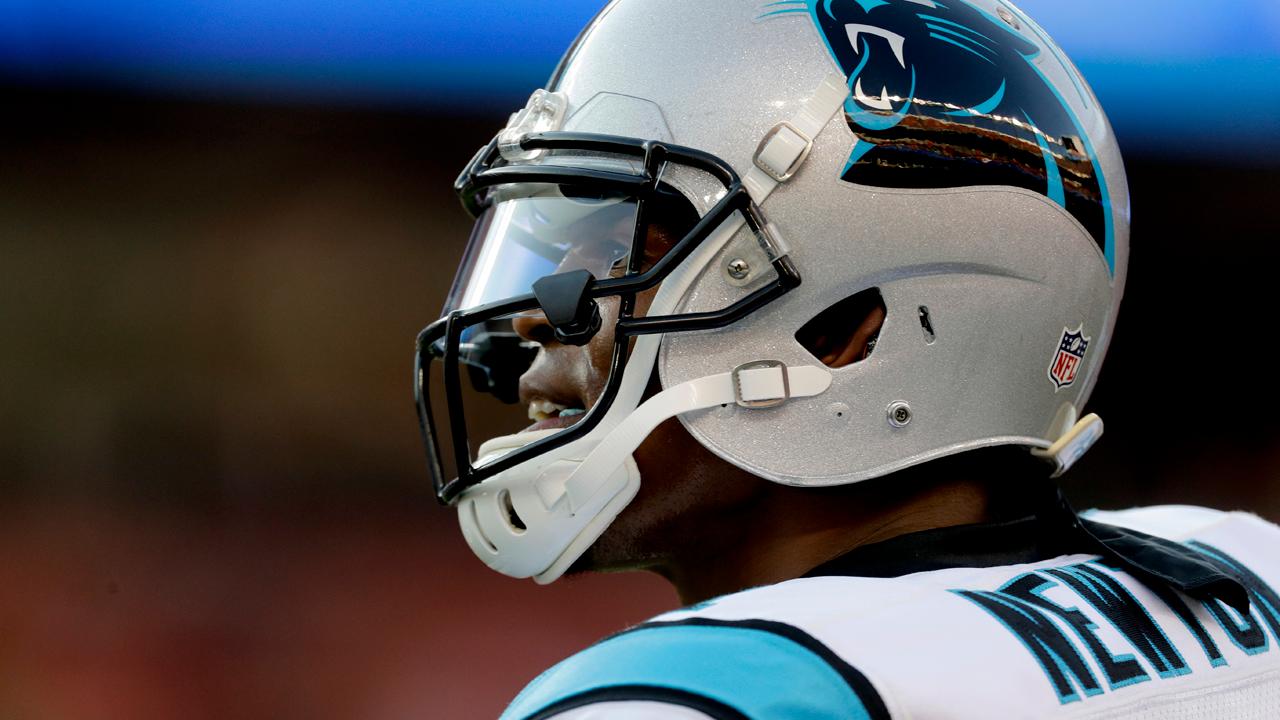 Yogurt maker Dannon cut ties with Cam Newton on Thursday, hours after the Carolina Panthers quarterback's comments to a female reporter generated near-universal criticism and a public rebuke from the NFL.
"We are shocked and disheartened at the behavior and comments of Cam Newton towards [Charlotte Observer reporter] Jourdan Rodrigue, which we perceive as sexist and disparaging to all women," Dannon said in a statement to Fox Business.
"It is entirely inconsistent with our commitment to fostering equality and inclusion in every workplace. It's simply not ok to belittle anyone based on gender. We have shared our concerns with Cam and will no longer work with him," the company added.
A Dannon spokesperson declined to comment on reports that Newton will still be paid the remainder of his contract with the company, adding only that Dannon "we will no longer work with him and are removing advertising with him in it."
Newton was roundly criticized on social media on Wednesday after he laughed at a question from Rodrigue during an afternoon press conference. Rodrigue, the Observer's Panthers beat reporter, asked Newton for his reaction to wide receiver Devin Funchess' physicality while running pass routes.
"It's funny to hear a female talk about routes like -- it's funny," Newton said.
The Panthers later said that had spoken to both Newton and Rodrigue about the situation. However, Rodrigue told ESPN that Newton never apologized for his behavior.
The NFL condemned Newton's behavior in a statement, calling his remark "just plain wrong and disrespectful to the exceptional female reporters and all journalists who cover our league. They do not reflect the thinking of the league."
Newton served as a spokesperson for Dannon's Oikos Greek yogurt and regularly appeared in advertisements for the brand. Newton has endorsement deals with several major companies, including Under Armour, Gatorade and Beats headphones.
The former MVP ranked second among all NFL players in terms of earnings this year, including $11 million from endorsements, according to Forbes.
"Cam's comments were objectionable and disrespectful to all women and they do not reflect the values of our brand. Gatorade fully supports women who compete in, report on, coach for, or play any role in sport – on or off the field," Gatorade said in a statement.
Under Armour did not immediately respond to a request for comment.
On Thursday night, Cam Newton apologized in a Twitter video post.
"After careful thought, I understand that my word choice was extremely degrading and disrespectful to women," the Carolina Panthers quarterback said at the start of the nearly two-minute video. "To be honest, that was not my intentions. And if you are a person who took offense to what I said, I sincerely apologize to you."
This story has been updated.