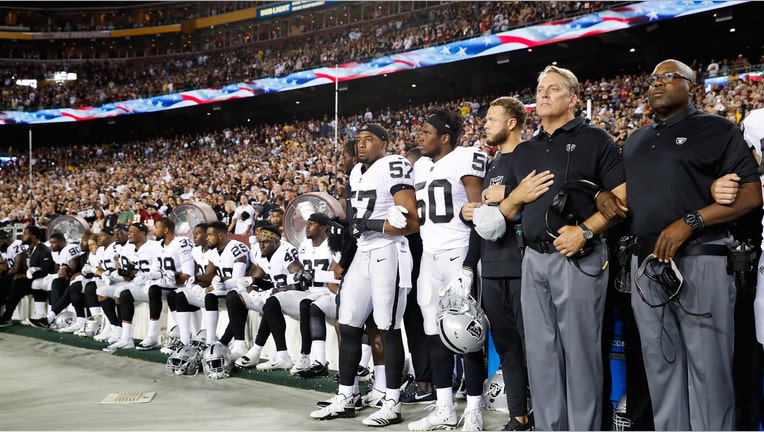 The NFL concluded Friday that the Oakland Raiders complied with the Rooney Rule and will not face discipline for failing to interview a minority coaching candidate.
The Raiders were under investigation amid allegations that team officials hired Jon Gruden to be the franchise's next head coach without interviewing at least one minority candidate for the position, as mandated by the Rooney Rule. The investigation was conducted at the behest of the Fritz Pollard Alliance, a group that promotes diversity initiatives among NFL team leadership.
The Fritz Pollard Alliance condemned the NFL's decision in a statement Friday, saying it "strongly disagreed" with the investigation's findings. The group purportedly requested a meeting with NFL executives to discuss potential reforms to the Rooney Rule.
"We believe the facts overwhelmingly point in the other direction," the alliance said in a statement obtained by the NFL Network. "In his enthusiasm to hire Jon Gruden, Raiders' owner Mark Davis failed to fulfill his obligation under the rule and should step forward and acknowledge he violated the rule."
Raiders general manager Reggie McKenzie interviewed two minority candidates – USC offensive coordinator Tee Martin and the Raiders' current tight ends coach, Bobby Johnson – to adhere to the Rooney Rule. Oakland did not formally hire Gruden until Jan. 6, though Davis said during Gruden's introductory press conference that they had significant discussions about the position around Christmas.
Named after former Pittsburgh Steelers owner Dan Rooney, the Rooney Rule was enacted in 2003 to promote diversity within the league.