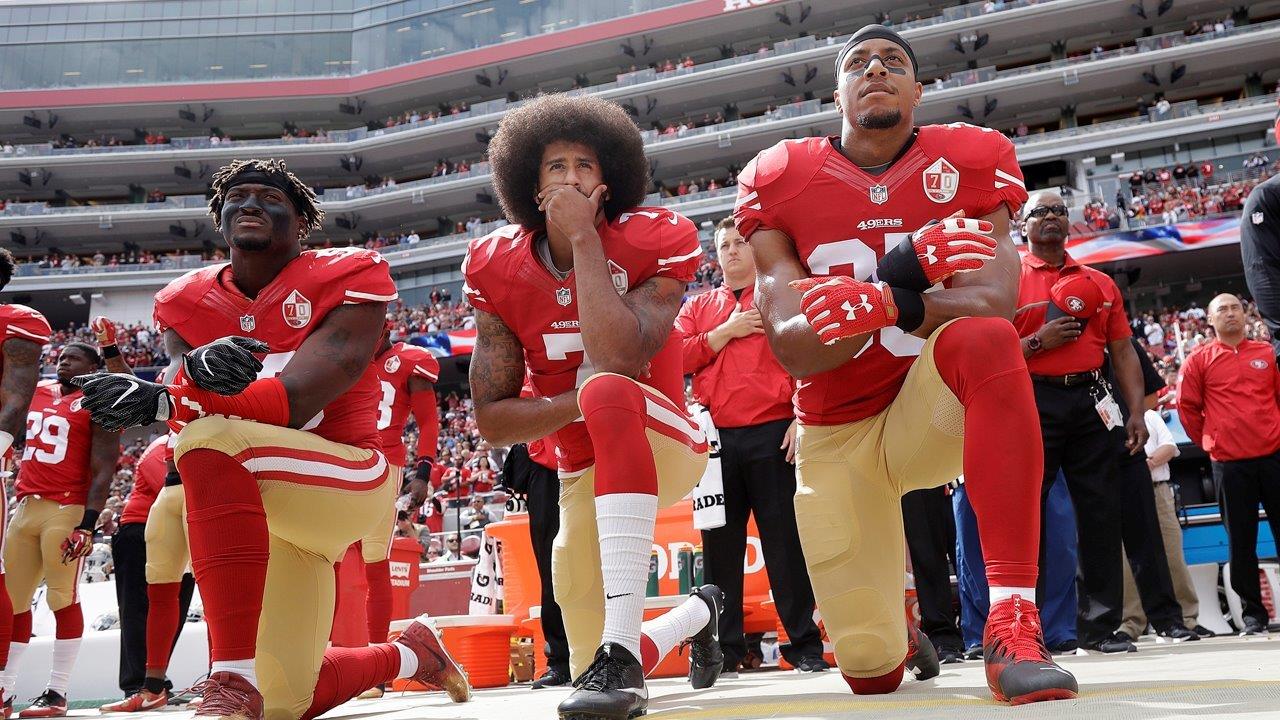 It may be a new NFL season, but the National Anthem protests continued as Kansas City Chiefs cornerback Marcus Peters sat during the National Anthem before the team's game against the New England Patriots.  Pro Football Hall of Famer Cris Carter says he supports the right to protest, telling the FOX Business Network's Stuart Varney on Varney & Co., "I support a person's ability to be able to express themselves."
However, Carter disagreed with protests during the National Anthem.
"I would never…sit down on the National Anthem, but if my teammates came to me and told me they were thinking about doing something to bring overall awareness to a certain subject that I had passion over, I would potentially join them in some capacity.  But I'm not going to disrespect the flag."
More from FOXBusiness.com
When Varney suggested the players who protest are hurting the ratings and thus the bottom line for the teams they play for, Carter responded, "The ratings are down because of the politics, the political season that we went through last year.  The ratings haven't even come in from [last] night, because we are in a new season which is not a political season and you'll see the ratings correct themselves and be right back to normal."
According to Carter, the NFL will continue to succeed and grow despite the National Anthem protests.
"The game is the most popular game in America, the game continues to grow and it will continue to grow even after these players stop protesting."