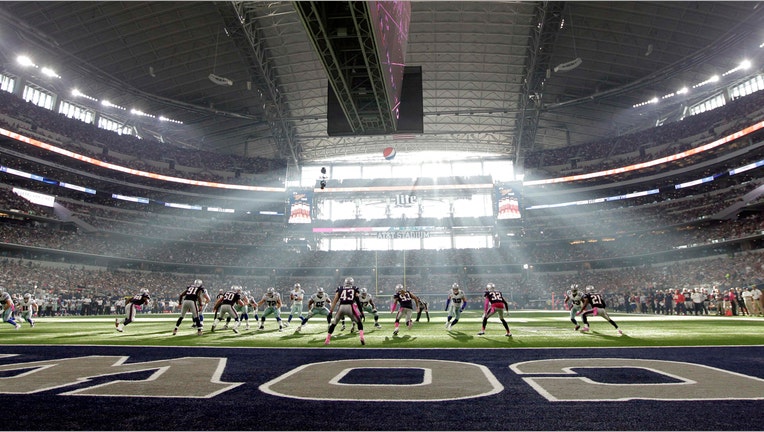 Football fans are paying far less this week for tickets to the NFL's upcoming Thanksgiving games than they did in 2014. But attendees can still expect to shell out a hefty sum on the secondary market for seats at one of this year's three contests.
The Dallas Cowboys, a mainstay on the NFL's Thanksgiving Day broadcasts, typically fetch the highest ticket prices among the holiday's home teams. But the average asking price for tickets to the Cowboys' matchup with the undefeated Carolina Panthers on Thursday held at $306.45 this week, according to data compiled by TiqIQ, a secondary market ticket price aggregator.  That's a significant drop-off from last year, when tickets to the Cowboys' Thanksgiving game cost an average of $459.13.
In all, average ticket prices to the NFL's three Thanksgiving Day games are 22% cheaper this year than they were in 2014, according to Chris Matcovich, TiqIQ's Director of Data and Operations.
The Cowboys have 3-7 record this season and are in last place in the NFC East, trailing the New York Giants, the Washington Redskins and the Philadelphia Eagles. "Although they are only a couple games back of the Giants, they would have to leap all three teams ahead of them to make the playoffs," Matcovich said, adding that this year's prices for the Cowboys' Thanksgiving game are "reasonable" based on the team's performance. The Cowboys will face the Panthers at 4:30 pm ET.
The average asking price for tickets to Thursday's game between the Eagles and Detroit Lions stood at $206.59 as of Tuesday. The game kicks off at 12:30 pm ET at Ford Field in Detroit. The Green Bay Packers' primetime battle with the Chicago Bears is Thursday's most expensive game, with an average asking price of $385.99. The Packers-Bears game begins at 8:30 pm ET at Green Bay's Lambeau Field.
Despite their poor record, the Cowboys lead the NFL in attendance this season, with 460,291 attendees through five home games, according to ESPN (NYSE:DIS). The Packers rank third with 392,039 attendees through five home games, while the Lions rank 29th with 301,817 attendees.