NFL Targets China As New International Series Destination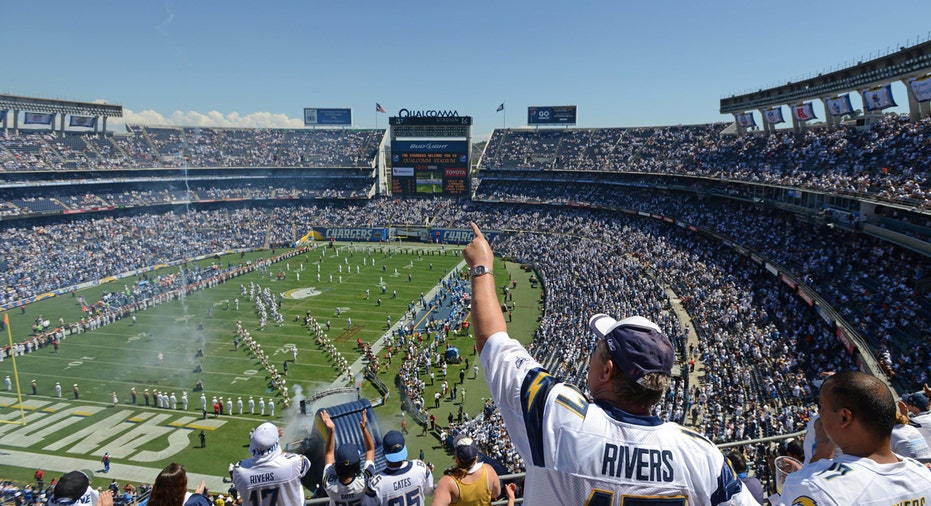 The National Football League could soon add China to its growing list of international destinations. The possibility of playing a regular season game in China within the next two years – and reaching an untapped market for potential fans -- has already drawn the attention of multiple NFL teams, a league official confirmed Monday.
"We are completing a detailed analysis of playing a regular season game in China as early as 2018," NFL spokesman Brian McCarthy said in a statement to FOXBusiness.com. "A handful of teams have already expressed interest in playing there."
The NFL has yet to announce a potential location for a regular season game in China, nor which of its 32 teams are interested in the proposal. But league officials consider international expansion to be a crucial part of its efforts to increase revenue. Commissioner Roger Goodell's stated goal is for the league to reach $25 billion in revenue by the year 2027. As of now, the league purportedly earns $12 billion in annual revenue.
The NFL's International Series began in 2007 with a single game played at London's Wembley Stadium in the United Kingdom. The league will play three regular season games at two London stadiums in 2016. An additional game will be played in Mexico City in November.
Aside from China, the NFL is also exploring the possibility of playing a regular season game in Germany, according to multiple reports.