NFL Salary Cap Space: Browns, 49ers Top Teams Ready to Spend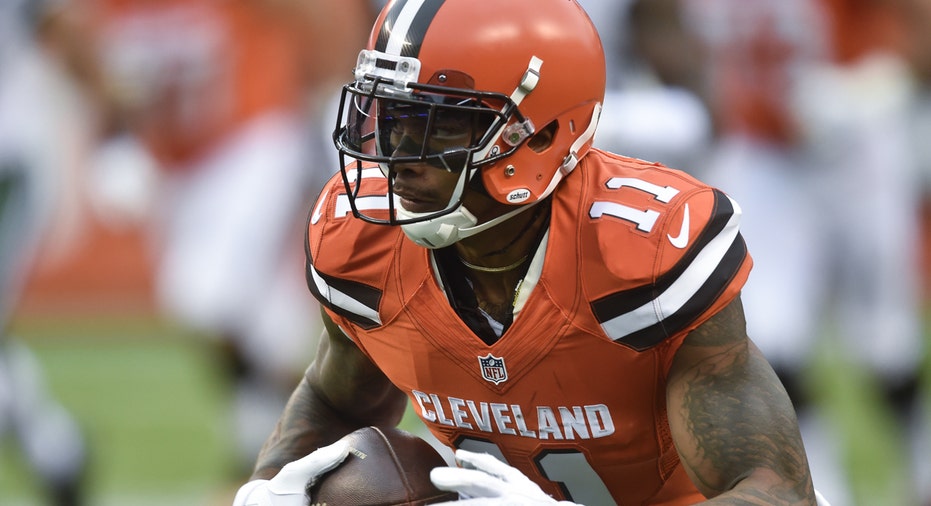 With the NFL's 2017 free agency period officially open on Thursday, the Cleveland Browns is one of several teams looking to a wealth of salary cap space to improve a sputtering roster.
The NFL's official salary cap for 2017 is set at $167 million – the highest level in the league's history, and a 35% increase compared to the 2013 season. Teams that enter 2017 below that threshold can use any extra money to target top-flight free agents that cash-strapped teams are unable to sign.
The league's collective-bargaining agreement also allows teams to carry over unused cap space from the previous season. That is good news for the Browns, who struggled to a league-worst 1-15 record in 2016 and haven't made the playoffs since 2002. Cleveland enters the 2017 league year with more than $105 million in cap space, including $50 million carried over from last year, according to Spotrac.
The San Francisco 49ers, who are coming off of back-to-back losing seasons, are also poised to make a splash in free agency with more than $99 million in cap room. Led by new general manager John Lynch and new head coach Kyle Shanahan, the 49ers have already been active. The team agreed in principle this week to a deal with free agent quarterback Brian Hoyer, according to multiple reports.
The Jacksonville Jaguars ($73.9 million in space), Tennessee Titans ($65.5 million) and the Tampa Bay Buccaneers ($61.4 million) all have plenty of cap room to work with as well.
As of Thursday morning, the Kansas City Chiefs have the least cap space in the NFL – in fact, they were more than $300,000 over the cap threshold. The franchise signed star safety Eric Berry to a 6-year, $78 million contract this week, but a dearth of cap space left it unable to retain the services of defensive tackle Dontari Poe, who is set to hit the open market.
The league's bottom-five teams in terms of cap room also include the Philadelphia Eagles ($7.7 million), the Dallas Cowboys ($9.3 million), the New York Giants ($12.8 million) and the Los Angeles Rams ($18 million). However, teams can still open up cap space by releasing players with costly contracts, as the Chiefs reportedly opted to do Thursday with backup quarterback Nick Foles.
A full breakdown of NFL salary cap space can be found here.