NFL rookie Watson donates $27K game check to Texans stadium workers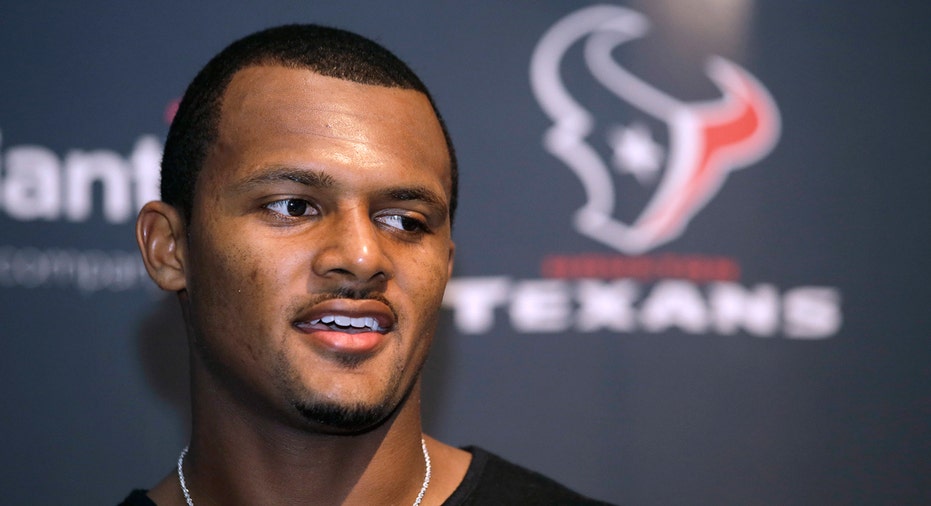 Houston Texans rookie quarterback Deshaun Watson donated his first NFL game check to three NRG stadium employees who were affected by Hurricane Harvey.
Watson surprised three women who work in the team cafeteria at the stadium on Wednesday. Watson donated about $27,000 of his base salary of $465,000.
In a video shared by the team, he told the women: "For what you all do for us every day and never complain, I really appreciate you all. So I wanted to give my first game check to y'all to help y'all out in some type of way."
The women became emotional when he handed them an envelope with a red ribbon and one asked for a hug. He quickly obliged with a big grin.
The former Clemson star told them: "Hopefully, that's good and that can get you back on your feet. And anything else y'all need, I'm always here to help."
The Texans organization has played a major role in hurricane relief efforts since Harvey struck the Texas gulf coast last month. Watson's teammate, J.J. Watt, raised more than $37 million in crowdsourced donations via an online YouCaring campaign. Watt's initial goal was $200,000.
The NFL and several of its teams also donated millions of dollars toward hurricane relief efforts.
The Associated Press contributed to this report.