NFL reviewing Mexico City game after deadly earthquake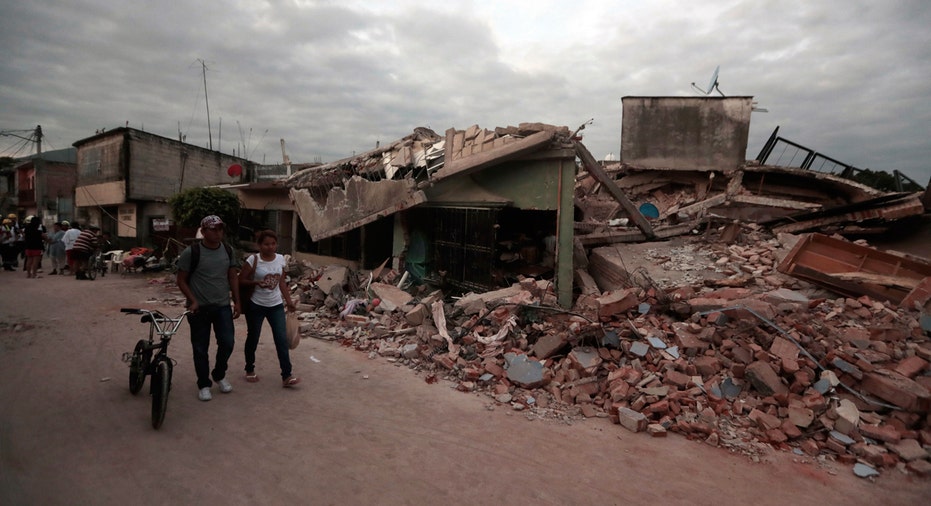 The NFL is reviewing whether to move forward with a planned November game in Mexico City this season, hours after a devastating earthquake killed more than 200 people in the region.
At present, the New England Patriots and the Oakland Raiders are set to play at Estadio Azteca in Mexico City on Nov. 19. Mark Waller, the NFL's top international executive, downplayed reports that the stadium had suffered damage, telling reporters during a conference call Wednesday that the stadium appears to be structurally sound after the 7.1 magnitude quake.
"The initial information from that review is the stadium is remarkably in good shape, and that's a testament to the construction and safety devices that were put in place when that stadium was built 50 years ago," Waller said, according to Pro Football Talk.
Waller's comments come after images circulated on social media sparked speculation that Estadio Azteca's structure had cracked during the earthquake. Waller said the "four gaps" in the structure are actually safety features that allow the stadium to move during earthquakes.
The earthquake struck roughly 75 miles southeast of Mexico City. At least 225 people died as a result of the earthquake, Fox News reported.
"The Raiders have the people of Mexico City and the surrounding areas in our thoughts and prayers following today's earthquake. Mexico City is a special place for the Raider Nation and the most heartfelt sentiments of the Raiders family go out to all of our Mexican neighbors in this time of need," the team said in a statement.
The NFL's game in Mexico City last season at Estadio Azteca drew a crowd of more than 100,000 people.