NFL relaxes TD celebration rules, approves 10-minute overtime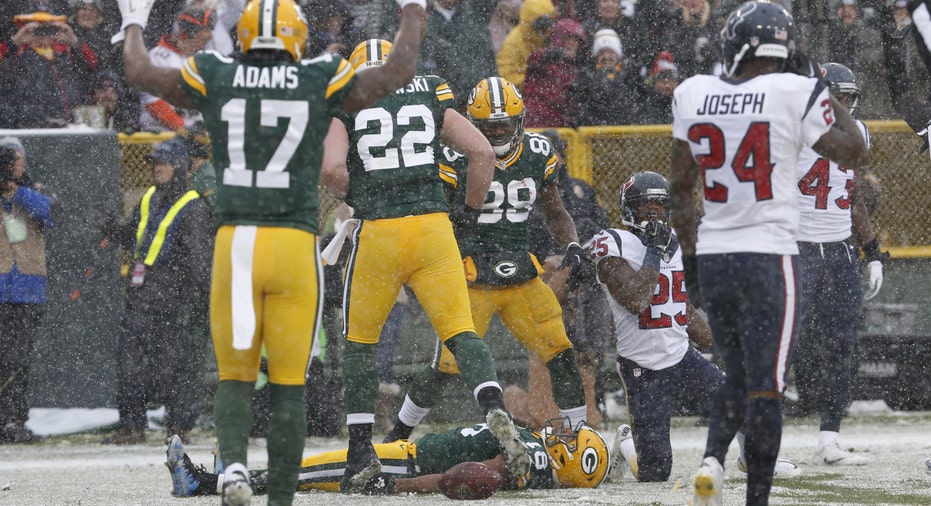 The NFL took steps on Tuesday to change the perception that its initials stand for "No Fun League," as the 32 team owners agreed to relax restrictions on how its players can celebrate touchdowns during a meeting in Chicago.
Under the new guidelines, players will no longer be penalized for using the football as a prop, dropping to the ground to make snow angels or gathering with teammates to celebrate as a group. However, other celebrations deemed offensive or excessive will still result in penalties – or even fines.
"We know that you love the spontaneous displays of emotion that come after a spectacular touchdown. And players have told us they want more freedom to be able to express themselves and celebrate their athletic achievements," NFL Commissioner Roger Goodell said in a message to fans, adding that the changes occurred after conversations with "more than 80 current and former players."
The changes were approved amid the NFL's renewed emphasis on making their on-field product fan-friendly. Goodell explained last March that the league was committed to improving the pace of play and limiting game stoppages.
The NFL's 32 owners also voted to shorten overtime periods from the traditional 15 minutes to 10 minutes. Proponents argued that reduced overtimes will protect players from injury and lessen the competitive disadvantage that teams experienced the week after playing an extra quarter of football. However, a recent statistical analysis by ESPN showed aggregate snap counts will barely be affected by the change in any given season.
In addition, NFL teams are now able to return two players from the injured reserve list per season. Under the league's old rules, just one player could return once placed on the list.