NFL Players Are Spending the Week at Business School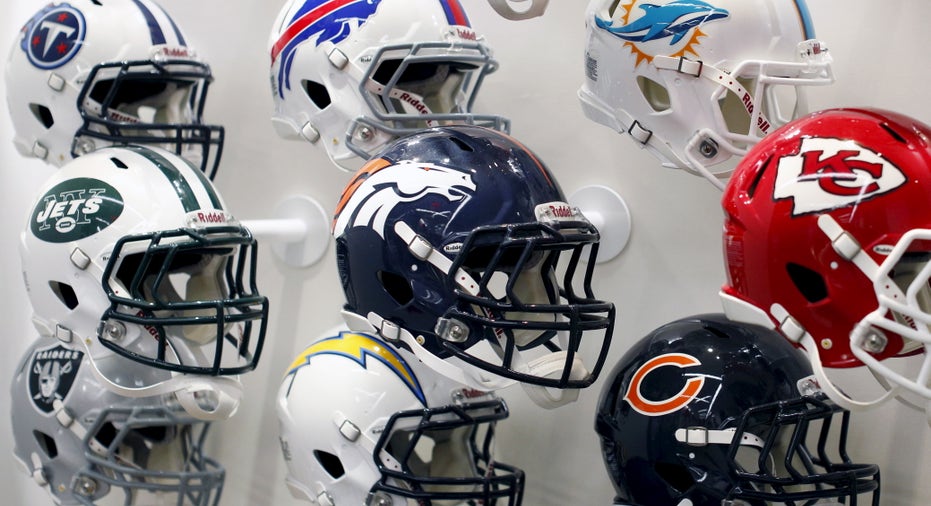 Football stars are going back to school.
The NFL has teamed up with the University of Michigan's Ross School of Business to create the NFL Business Academy, which kicked off on Monday to assist players looking for a head start on their post-football careers.
Ross School faculty, business leaders and NFL veterans from the business world will lead classes this week in management and entrepreneurship. Players in attendance will select one of three concentrations: franchising, real estate and product design. The week also includes visits to small businesses, startups, franchisees and real estate projects in the Ann Arbor, Mich., area.
"When you're a young player, all you think about is being the best football player you can be, and it's encouraged. Subliminally, you have to be thinking about things outside of football," Bradie James, who started a business career after playing 10 seasons in the NFL, told FOXBusiness.com.
James went from football to franchising, buying and selling several restaurants. He now owns two MOOYAH Burgers, Fries & Shakes locations in Dallas, and he recently took on the role of Director of Brand Engagement for the fast-casual chain.
After participating in the NFL's Franchising Boot Camp in 2013, James will return as a panelist at this week's Business Academy.
"As athletes, we can use things as motivation. You have to figure out what motivates you outside of football. For me, I'm excited about going back to the Business Academy. It motivated me, and it gave me the confidence that when I finished, I could transition into something else," James said.
Business Lessons
The league's career development programs are designed to "help players grow personally and professionally," according to Charles Way, NFL Vice President of Player Engagement. He said most NFL veterans have to catch up to college graduates, who are further along in their career paths. During their football careers, players can "use our platform as a springboard while you have the NFL shield behind you."
Past offseason programs included "boot camps" for specific topics, such as franchising and consumer products. The NFL has more programs on the schedule in the coming weeks.  A boot camp in personal finance—a partnership with TD Ameritrade (NASDAQ:AMTD)—begins April 4, followed by another covering sports media starting April 14.
Julius Peppers, Willie Colon, Alfred Morris, Jordan Matthews and Cliff Avril are among the players scheduled to participate in the Business Academy. Players will have the chance to exchange ideas about post-NFL opportunities. Francine Lafontaine, one of the faculty members leading the program, said group work and presentations will be part of the process.
"The idea is to allow them to think through some options for their lives after their careers in the NFL," said Lafontaine, Senior Associate Dean for Faculty and Research at the Ross School.
A typical day at the Business Academy will start with class discussions on business principles, such as writing a business plan. University of Michigan faculty will lead the classes. Later in the day, players will attend panels with business professionals.
Players were invited to bring their spouses or significant others to the event. "Over the years, we've come to realize the transition is a family experience, not just a player experience," Way said.
The Transition
James recalled learning some valuable lessons at the franchising boot camp.
"I've had some stores, and I've sold some stores," James said, adding that one thing he learned was the right time to sell. "I also partnered with a business partner who could run the stores."
When asked about going from the gridiron to the business world, James said he's still managing the transition.
"Change is uncomfortable, but you just have to push through it. I always welcome challenges," said James, who oversees a network of roughly 100 MOOYAH stores. He added that MOOYAH has 30 more restaurants in the pipeline.
Way, a former fullback with the New York Giants, said the Business Academy and other programs can guide players as they get ready to make the move away from football.
"When anybody retires, no matter if you're 55 or 27, when you're doing something your entire life, it's hard to walk away from it," he said. "Through a bridge program, we can celebrate their accomplishments but also celebrate their futures. It's OK to feel sad and disconnected, but the NFL is a brotherhood and sisterhood that's always with you."
Part of that transition is learning how to manage earnings. The NFL has the lowest earnings potential of the four major sports, according to Forbes data. And even if a player logs three years in the league to qualify for a pension, payments don't kick in until retired players are 55 years old.
The NFL's upcoming Personal Finance Boot Camp will deal with some of the money issues that have plagued retired athletes. The boot camp was the brainchild of former Pro Bowl defensive end Patrick Kerney, who has served as NFL Vice President of Player Benefits since getting his MBA from Columbia University. Way said the goal is for players to start thinking about building wealth for future generations.