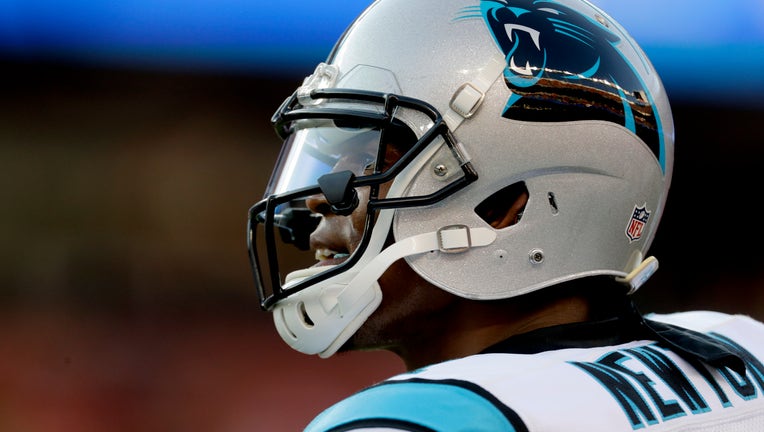 Update (12:45 p.m. ET): The Carolina Panthers' home game against the Minnesota Vikings will occur at Bank of America Stadium in Charlotte as scheduled on Sunday, NFL spokesman Brian McCarthy confirmed in a statement.
"We are planning to play the game as scheduled on Sunday. We are monitoring events in Charlotte and have been in communication with local officials and authorities, and both the Carolina Panthers and the Minnesota Vikings," McCarthy said.
Original Story: The status of the Carolina Panthers' upcoming home game against the Minnesota Vikings was unclear on Thursday morning after two days of violent protests in Charlotte related to the fatal shooting of Keith Lamont Scott by local police.
"We are in contact with government officials, the Charlotte-Mecklenburg Police Department and the NFL. We are continuing to monitor events as we prepare for Sunday's home game," Carolina Panthers President Danny Morrison said in a statement.
The Panthers play their home games at Bank of America (NYSE:BAC) Stadium in Charlotte, where police clad in riot gear clashed with protestors late Wednesday night. North Carolina Gov. Pat McCrory declared a state of emergency and requested aid from the National Guard. Local authorities used tear gas and flash grenades to disperse crowds.
The NFL has yet to publicly comment on whether the Panthers' home game will occur as planned at 1 p.m. ET on Sunday or move to another location. League representatives did not immediately respond to FOXBusiness.com's request for clarification.
Riots have resulted in widespread looting, property damage to local businesses, at least nine civilian injuries and 44 arrests, Charlotte-Mecklenburg Police Chief Kerr Putney said during a press conference Thursday.
FOX 46 in Charlotte reports that NFL and Panthers officials are mulling a potential location change.
This story will be updated as more information becomes available.