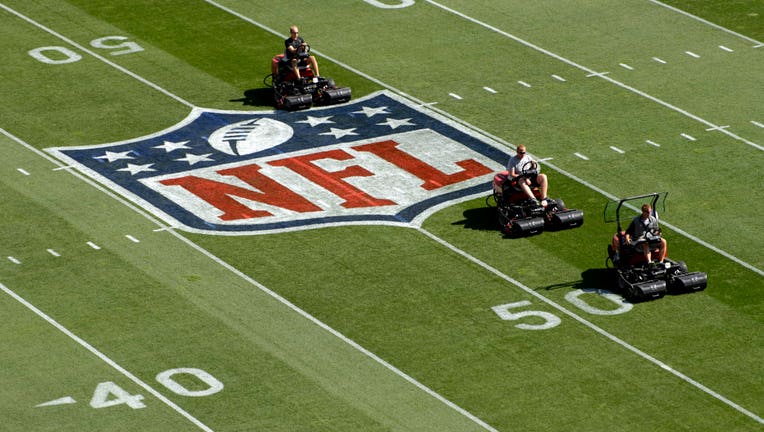 The National Football League on Friday dismissed allegations made in a lawsuit that claims its 32 teams violated federal laws regarding distribution of painkillers and other prescription drugs to more than 1,800 former players.
According to court documents obtained this week by the Washington Post, the plaintiffs allege the NFL's misuse and improper distribution of the prescription drugs led them to suffer various health ailments, including organ and joint damage.
"The allegations made by plaintiffs are meritless and the League and its clubs will continue vigorously to defend these claims," NFL spokesman Brian McCarthy said in an email to FOX Business. "The NFL clubs and their medical staffs are all in compliance with the Controlled Substances Act. In order to ensure compliance, the DEA was invited to meet with team doctors and trainers to ensure they are properly educated on federal law and aware of the risk of non-compliance."
Filed by lawyers representing the former NFL players, the documents detail communications from team officials and doctors regarding the distribution – and at times, the alleged misuse – of pain medication. The lawyers allege that, in 2012 alone, the average NFL team prescribed more than 5,700 doses of anti-inflammatory medication and more than 2,200 doses of other controlled medications, according to the Washington Post.
"Controlled substances are not stored at any NFL club facility.  Moreover, a local physician is present at every game to handle visiting team medical needs, including emergency care, hospital admissions and dispensing of medicine," McCarthy added.
Several NFL players have criticized the NFL's procedures on prescription-strength painkillers in recent years. A 2011 ESPN-commissioned survey of more than 600 former NFL players by Washington University in St. Louis found that 52% used opioids during their careers, while 71% admitted to misuse.
The NFL on Friday again vehemently denied any claims of misuse.
"The NFL clubs and their medical staffs continue to put the health and safety of our players first, providing all NFL players with the highest quality medical care.  Any claim or suggestion to the contrary is simply wrong," McCarthy told FOX Business.