NFL, NCAA Games In Jeopardy As Hurricane Matthew Approaches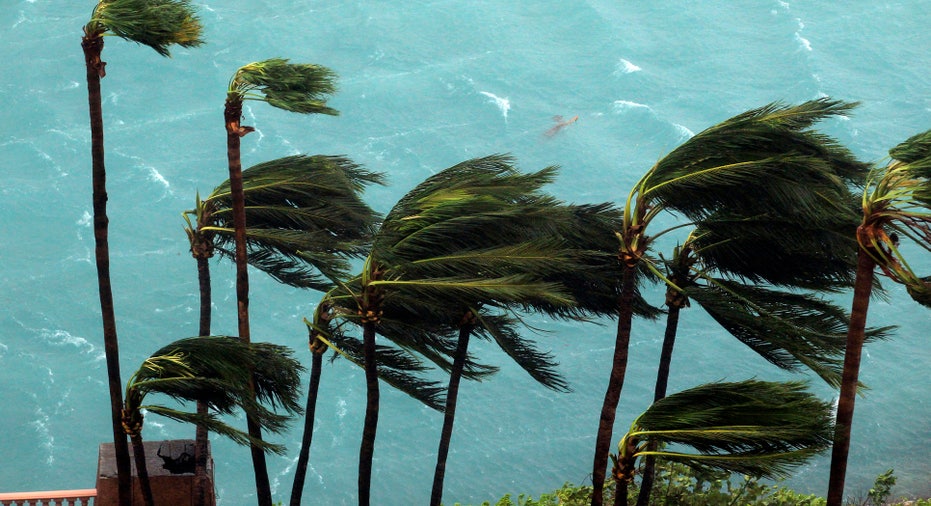 Update (4:14 p.m. ET): SEC and school officials have agreed to postpone Saturday's football game between the LSU Tigers and the Florida Gators, which was set to occur in Gainesville, Florida. The schools will attempt to reschedule the game for later this season.
"We had a very productive phone call today with a great spirit of cooperation between the universities' presidents and athletics directors and it became clear that the University of Florida could neither host nor travel to a game this weekend considering the circumstances," SEC Commissioner Greg Sankey said in a statement. "The developments of the hurricane in the last 24 hours, the projected magnitude of its impact and the unknown aftermath of this storm have resulted in this decision to seek another date to play the LSU-Florida game. We have to be sensitive to the possible imminent disruption to the state of Florida and in particular the Gainesville and surrounding area."
Original story: Several professional and college sporting events scheduled to occur along the East Coast this weekend are in jeopardy as powerful Hurricane Matthew approaches Florida.
At least 39 people have been killed this week as Hurricane Matthew barreled through the Caribbean, causing widespread damage in Haiti and Cuba, Reuters reported. Authorities in U.S. states along the storm's projected path warned it could strengthen to a Category 4 by the time it makes landfall in Florida on Thursday. More than two million people have been ordered to evacuate their homes.
The NFL's Miami Dolphins are slated to host the Tennessee Titans at their home stadium in South Florida on Sunday. League officials are monitoring the storm and have been in touch with both teams. As of early Thursday afternoon, there was "no update" on whether the game will occur as scheduled, an NFL spokesman told FOXBusiness.com.
Titans head coach Mike Mularkey said Tuesday that officials are discussing the possibility of moving the game to Tennessee if necessary.
"We're prepared to go down, to travel down there," Mularkey said on his weekly radio show. "And if we got an extra home game, that wouldn't hurt either."
Baltimore Ravens officials are "monitoring the storm closely," according a team spokesman, but their home game Sunday against the Washington Redskins is expected to proceed normally.
The NCAA's Atlantic Coast Conference is slated to play several games at venues that are potentially in the hurricane's path this weekend, including the University of Miami's home game against Florida State University on Saturday night. That game is set to occur as scheduled as of Thursday morning, but ACC officials are tracking the storm closely.
"The conference and its institutions continue to monitor the weather forecast for this weekend's games. Every effort will be made to play the games as long as the safety of players, teams and fans is not compromised," an ACC spokesman told FOXBusiness.com.
The Southeastern Conference also has several major college football matchups in place. The LSU Tigers are expected to travel to Florida to play the Gators, while the Georgia Bulldogs are scheduled to travel to South Carolina to play the Gamecocks. With much of the state under an evacuation order, South Carolina Gov. Nikki Haley expressed doubt this week that the game will occur.
"As a matter of practice, the SEC communicates regularly with schools on significant weather issues and will remain in contact with the schools involved in both football games that have potential to be impacted by Hurricane Matthew this weekend," an SEC spokesman said in a statement to FOXBusiness.com.
In the NBA, the Miami Heat opted to move their practices to Houston to avoid Hurricane Matthew's approach, but a league spokesman said no other changes to the preseason schedule have occurred as of yet.
"We of course monitor the weather in all situations and are in regular contact with our teams," the NBA representative told FOXBusiness.com.
This story will be updated as more information becomes available.