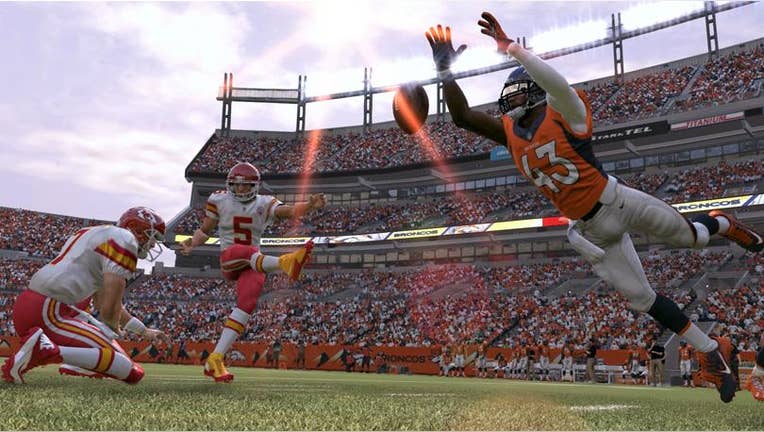 Hope you enjoyed those free NFL streams on Twitter while they lasted.
As the The Wall Street Journal reports, Amazon beat out Twitter and several other big-name bidders like Google and Facebook to stream the NFL's Thursday Night Football games this upcoming season. When the games streamed on Twitter last season, anyone who logged in could watch them for free. Going forward, the live streams will be limited to subscribers of Amazon's $99 yearly or $10.99 monthly Prime service.
Amazon reportedly paid around $50 million to stream 10 games, which will also air on TV on the NFL Network and either CBS or NBC. That's up from the $10 million that Twitter paid for a similar 10-game streaming deal last season, the Journal says.
Amazon did not immediately respond to PCMag's request for comment, but the company's Senior Vice President, Jeff Blackburn, told the Journal that Amazon is "focused on bringing … customers what they want to watch."
"Prime members want the NFL," he added. Amazon is also looking to add NBA, soccer, and surfing live streams to its lineup, according to the Journal.
Meanwhile, Twitter confirmed to PCMag that it will not stream NFL games in 2017.
"Since last year, we have collaborated on over 40 live stream partnerships and we will continue to bring the best live content to our customers around the world," a Twitter spokesman said. "In Q1 2017, we aired more than 800 hours of live-stream content from over 400 events across sports, news, politics and entertainment. The NFL was a great partner to launch our strategy and we will continue to work with them to bring great content to our passionate sports fans."
NFL fans were keen to watch the games on Twitter last season. The 2016 Thursday Night Football season kickoff featuring the New York Jets versus the Buffalo Bills, plus the pregame show, reached 2.3 million users worldwide on Twitter.
This article originally appeared on PCMag.com.