NFL, Goodell close to contract extension despite Jerry Jones dispute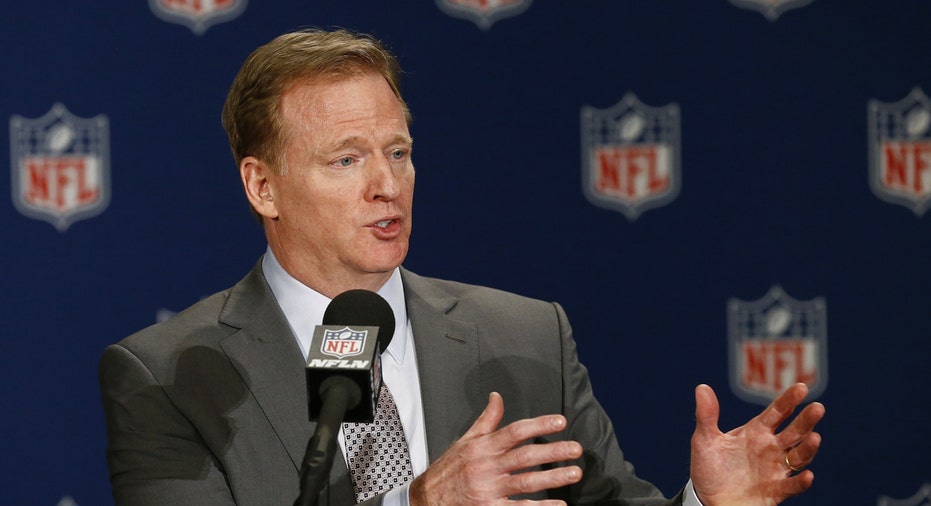 The NFL is close to finalizing a contract extension with Commissioner Roger Goodell, a league spokesman said Thursday, even as Dallas Cowboys owner Jerry Jones purportedly threatened to sue to block the deal.
"Our expectations is this will be wrapped up soon, but we can't project an actual date," NFL spokesman Joe Lockhart said during a conference call, adding that contract talks have been "amicable."
The proposed contract extension reportedly carries a five-year term, which would keep Goodell in place as commissioner through 2024. He has earned more than $200 million since assuming office in 2006.
The comments came one day after reports that Jones told the NFL's compensation committee that he was prepared to sue if the contract extension was approved. Jones is in the midst of a public war of words with the league office over its handling of star Cowboys running back Ezekiel Elliott's six-game suspension for alleged domestic violence. Elliott lost an appeal to block the suspension on Thursday.
Lockhart noted that NFL owners previously voted 32-0 to approve negotiations for a contract extension with Goodell. He said the NFL has not been notified that any lawsuit has been filed.
"We feel strongly that the 32-0 vote ... gives them the authority to enter into a contract extension," Lockhart said, "and the committee is moving forward under the assumption they do have that authority."
The Associated Press contributed to this report.