NFL Commissioner Roger Goodell nearing contract extension: reports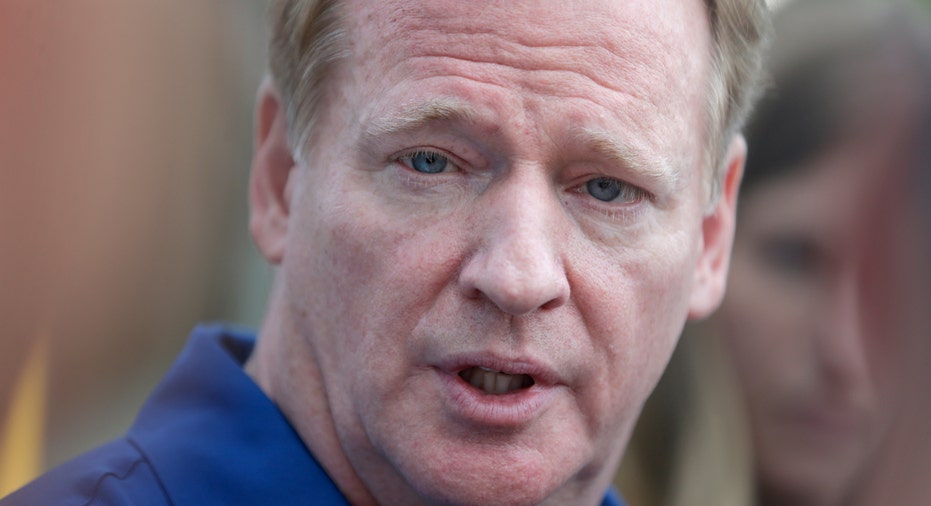 NFL Commissioner Roger Goodell is nearing an agreement on a five-year contract extension that would keep him in his current role through 2024, according to a report Monday.
The agreement contains similar terms to Goodell's current deal in terms of compensation, with a multi-million dollar base salary and bonus awarded by the league's 32 owners, according to Sports Business Journal reporter Daniel Kaplan. Goodell's current contract expires in 2019.
Negotiations on a new deal for Goodell have been underway since last May. Unspecified issues have impeded a final agreement, though the contract is "likely to be completed," ESPN reported.
Goodell earned more than $31 million in the league's 2015 fiscal year, according to a tax filing. He has earned more than $200 million during his 10 years as NFL commissioner – a position he has held since 2006.
The NFL has grown rapidly under Goodell's stewardship, with revenue expected to reach $14 billion by fiscal year 2017. Goodell previously stated that the league's goal is to reach $25 billion in annual revenue by the year 2027. However, Goodell has at times been a divisive figure due to his handling of key issues, including the league's domestic violence and "Deflategate" scandals.
The NFL has not needed to report Goodell's salary since the end of its 2015 fiscal year, when it gave up its tax-exempt status.