NFL cancels Texans-Cowboys preseason game after Harvey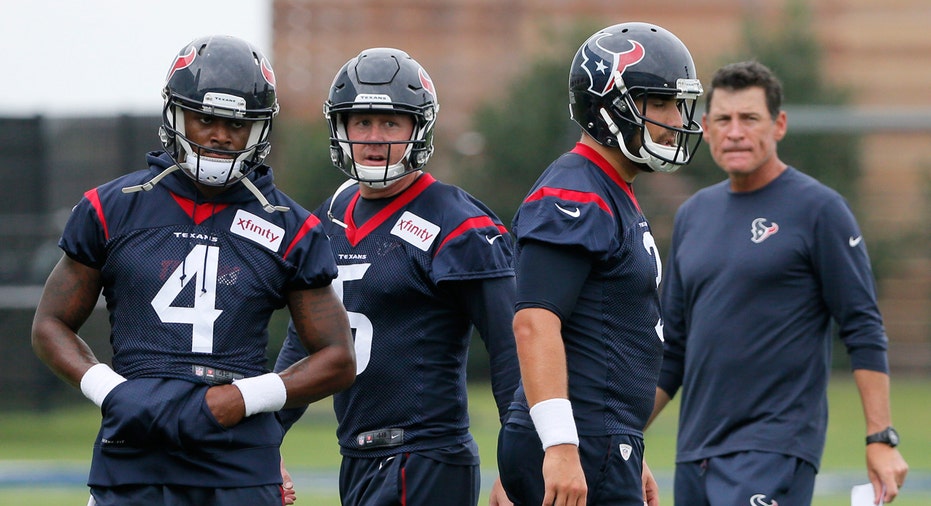 The NFL has canceled a Thursday night preseason game between the Houston Texans and the Dallas Cowboys in the aftermath of Hurricane Harvey, according to multiple reports.
League officials opted to cancel the game to allow players to be with their families and assist in relief efforts, NFL Network reported. The game was previously relocated from NRG Stadium in Houston to AT&T Stadium in Dallas due to the storm.
The game's cancellation came one day after the Cowboys and Texans announced plans to donate planned proceeds from ticket sales to the United Way of Greater Houston's hurricane relief fund. The tickets were selling for $25 each. Fans that purchased tickets can get a refund or donate the cost, the Dallas Morning News reported.
Texans defensive lineman J.J. Watt's crowdfunding campaign raised more than $5 million toward hurricane relief efforts as of Wednesday morning and set a new goal of $6 million in donations.
The NFL Foundation, Houston Texans, New England Patriots and New York Jets each pledged $1 million toward various organizations.
Hurricane Harvey's high winds and rainfall have caused widespread damage throughout southeastern Texas. The storm has caused at least 18 deaths, according to officials.