NFL Beefs Up Stadium Security After Paris Attacks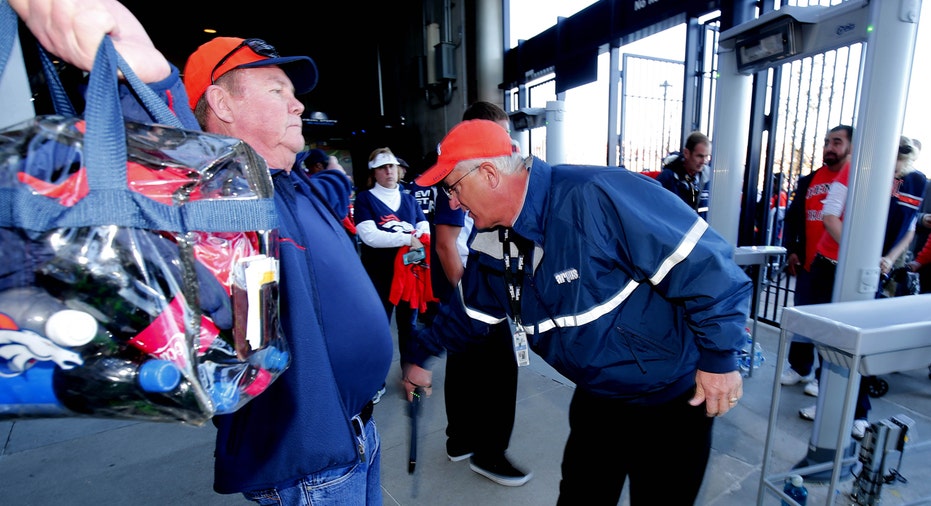 Football fans saw heightened security measures in action this weekend as the NFL vowed to redouble its safety efforts in response to the terrorist attacks in Paris.
Prior to Sunday's slate of games, the NFL said it has been in communication with the Department of Homeland Security and the FBI, which informed the league that no known threats against NFL stadiums currently exist. The NFL also contacted home clubs to go over standard security protocols.
But the NFL took no chances and increased the security and law enforcement presence in and around stadiums.
"The NFL and team security departments work closely with stadium operation personnel and federal, state, and local law enforcement to provide a safe experience for the more than 17 million fans who annually attend NFL games," the league said in a statement. "The NFL and its teams continually evaluate and improve our comprehensive security plan."
The NFL said its security procedures have been certified by DHS since 2008. Metal detectors are mandatory for all clubs, in addition to multiple layers of security outside the stadium on gamedays.
As part of the intensified security over the weekend, the league advised fans to avoid bringing bags to the stadium entirely. Based on a policy that was implemented before the 2013 season, fans can only carry bags that are made of clear plastic, vinyl or PVC and are no more than 12"x6"x12" in size.
Paris came under attack on Friday when terrorists killed at least 129 people. The coordinated attacks occurred at several locations in the city, including the Stade de France during a friendly soccer match between France and Germany.
According to The Wall Street Journal, at least one of the terrorists attempted to enter the 80,000-seat stadium with a ticket to the game, but security personnel at the gates found the attacker's explosive vest.