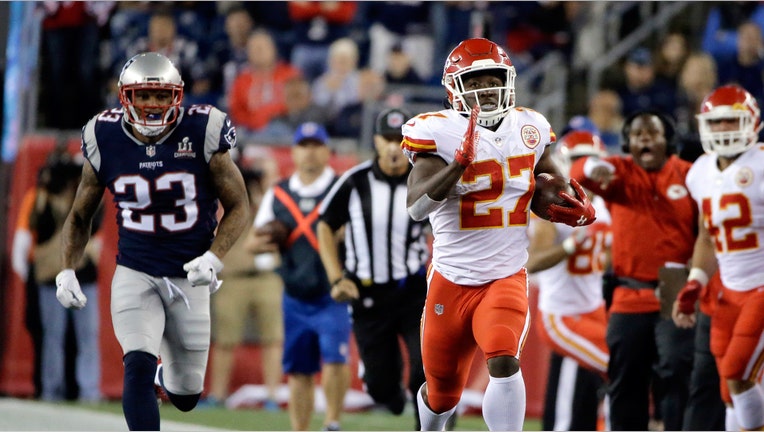 The NFL has apologized Friday for a social media post that attributed a deadly earthquake in Mexico to the Kansas City Chiefs' victory over the New England Patriots on the first game of the 2017 season.
The tweet came from the league's official NFL Mexico account after the Chiefs upset the Super Bowl champions 42-27 in the season opener Thursday night.
The game ended about a half-hour before the earthquake, which killed at least 32 people. The earthquake, with a magnitude of 8.1, hit the southern coast of Mexico. Authorities say it was the strongest in Mexico in a half-century.
The tweet from the @nflmx account said in Spanish: "When Mexico City shakes with an #earthquake because it can't believe the @Chiefs won the #Kickoff2017 game."
The since-deleted tweet received wide criticism online. The NFL Mexico account later apologized for the "unacceptable tweet from yesterday, which doesn't reflect the league's values. We reiterate our solidarity with Mexico."
The NFL is one of the most popular sports in Mexico, where the Oakland Raiders will play a regular-season game in November for a second consecutive season.
There are more than 22 million NFL fans in Mexico, according to various estimates. Last season's game between the Raiders and the Houston Texans in Mexico City had an estimated $45 million economic impact on the area, according to the NFL.
The Associated Press contributed to this report.