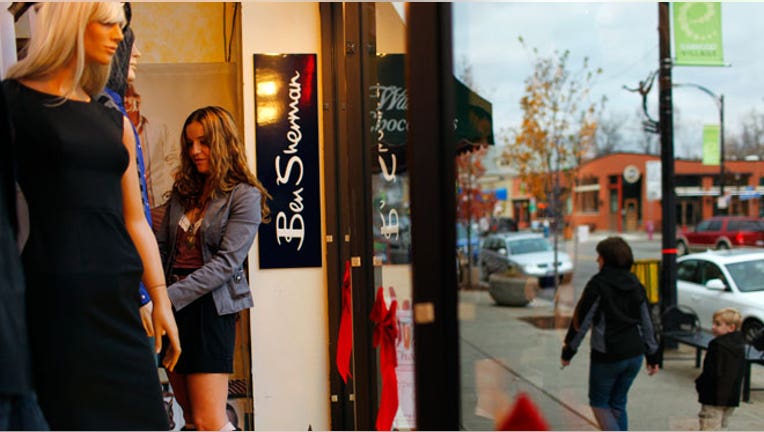 Main St. is feeling better than it has in years, according to the latest National Federation of Independent Business Small Business Optimism Index.
The April index rose 1.8 points to a post-recession peak of 95.2. The NFIB says this is the first time the index has surpassed 95 since 2007. Seven of the ten index components improved last month, including plans to increase employment and plans to make capital outlays.
While April's reading is undoubtedly a step in the right direction, NFIB chief economist Bill Dunkelberg says the small-business economy is still far from perfect.
"April's Index did pass the 95 mark that seemed to block any progress in optimism for the past five years. However, the Index is still 5 points below the average reading from 1973 to 2008, and far from what is considered expansion levels. This reading can only be characterized as a high end recession reading," said Bill Dunkelberg in a statement released Tuesday.
Dunkelberg added that problems in Washington continue to present issues for small-business owners.
"Washington remains in a state of policy paralysis. From the small business perspective there continues to be no progress on their top problems:  cost of health insurance, uncertainty about economic conditions, energy costs, uncertainty about government actions, unreasonable regulation and red tape, and the tax code," said Dunkelberg. "So while the improvement is welcome, as long as small business owners continue to have negative views owners about the future, the 95 number may fade."
A Closer Look at the April Index
In April, survey respondents added an average of 0.07 workers per firm. While this is down from March, when small-business owners added 0.18 workers per firm, the NFIB points out that April is the seventh positive month in a row. It's also the longest consecutive run of gains since 2006.
However, small-business owners are struggling to find qualified applicants for their open positions. While 51% of respondents hired or tried to hire workers in the last three months, more than 40% say there were few or no qualified jobseekers.
Another bright spot in April's index was worker compensation. A seasonally adjusted net 20% of survey respondents reported raising employee compensation, which the NFIB says is one of the best readings since 2008.
According to the report, "The reported gains in compensation are now solidly in the range typical of an economy with solid growth. Although GDP growth in Q1 was less than expected (about zero), the small business sector continues to show signs of progress, small as they may be."
The April NFIB Small Business Optimism Index is based on the responses of 1,699 small-business owners who are members of the NFIB. They were surveyed throughout the month of April.