NFC Payment Systems Coming to Apple Store Locations?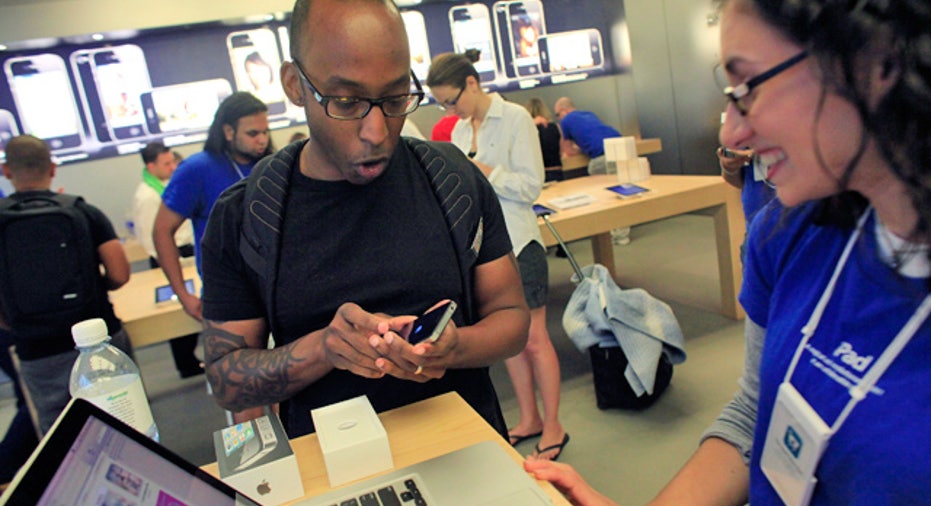 While it seems that most are flipping a coin as to whether or not the upcoming iPhone will have NFC capabilities, BGR has just been given some information from multiple Apple sources that could possibly sway the argument in favor of an imminent NFC-capable iPhone… contrary to recent reports.
First off, Apple's POS devices — its iPod touch-based wireless payment terminals — recently all went offline for "maintenance" for an entire day, leaving customers unable to purchase some items or return merchandise.
Additionally, we have been told that there were recently multiple "overnights" in Apple retail locations, which required store employees to "assist in installing TBD devices" throughout the stores "as the retail segment of Apple grows."
Lastly, sources tell us that there have been new tables installed in stores that have different wiring compared to Apple's standard tables. They also have cash wraps built in, but they aren't being used yet and employees have been instructed to wait for further information.
What does all this mean? We have a feeling Apple's 10th anniversary plans might put a few pieces of the puzzle in place, but one of our sources also believes that NFC payment processing capabilities are among the enhancements that will be brought about by the new gear.
This content was originally published on BGR.com
More news from BGR:- 99% of Android handsets vulnerable to account credential theft- Amazon prepping dual-core 'Coyote' and quad-core 'Hollywood' tablets for 2011- Samsung Galaxy S II review