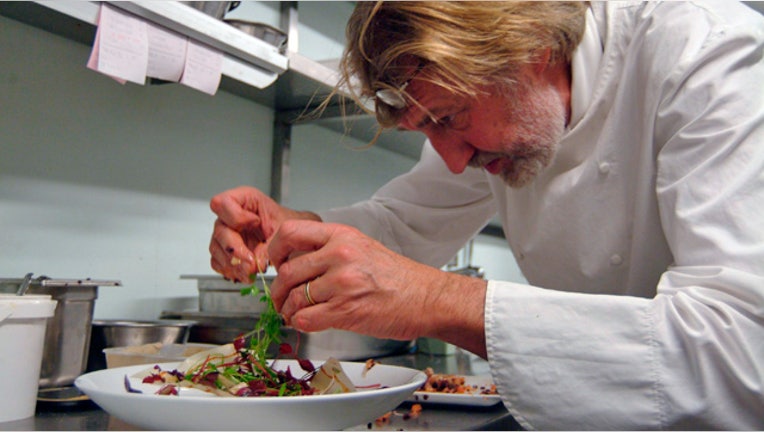 How a third-generation restaurateur put the bloom back on the wilting family business.
Tom Sibol could've left things as they were. For six years, he'd been managing the small tavern in downtown York, Pennsylvania, that his grandfather opened in 1933.
Now, in 1984, at 24 years of age, he was buying it from his parents, who had owned it for the past 40 years. Sure, the side-street property had become a little run-down, just like the small city where it was located. But it had a regular lunch clientele and steady bar business at night. By keeping 70- to 80-hour workweeks and holding payroll to just four employees, Sibol was able to squeeze out a fair living.
Sibol wasn't content with the status quo, though. Even as other downtown businesses were fleeing to the suburbs, he thought the White Rose Bar & Grill could carve out a brighter future.
An uphill battle It wouldn't happen overnight. First, he had to pay off the 15-year mortgage he'd taken from his parents — and keep the tavern running while the city itself continued to struggle, its downtown dotted with empty storefronts. Many suburbanites were staying away in the evenings, worried about safety.
But Sibol had been immersed in York's downtown business district his entire life and had a strong desire to maintain the family legacy. He'd also learned a few things in the first few years of running the tavern. Each time he managed to make some small improvements — new flooring, new bar stools, a draft beer system, central air conditioning — he saw traffic counts go up. "I realized that in this business it's not about raking in the money, it's about putting the money back into the business," he says.
Catching a wave Sibol had other reasons to be optimistic, too. By the mid-1990s there was talk in York of bringing a minor league baseball team downtown, and with it a new stadium that would be located around the corner from Sibol's bar. Meanwhile, the nearby Strand-Capitol complex, featuring a beautifully renovated Art Deco-style theater built in 1925, was transforming itself into the area's premier performing arts center. Finally, plans were also being laid for a new York County Judicial Center just a block east of the restaurant.
"In my mind, an influx of pedestrian activity was going to be created within blocks of me," Sibol says. "I felt that if we could get a jump-start on it, we could put out a quality product that people would talk about and help fuel growth."
In 1997, Sibol finally began acting on his vision in earnest by purchasing the corner property adjacent to his establishment, which gave him valuable frontage on the main east-to-west thoroughfare through the city. Two years later, he erected a major addition on that site, a smoke-free diner and bar attached to his existing property. While focused on lunch and six-pack sales, the new operation began attracting a dinner crowd as the Strand-Capitol started drawing in more visitors from the suburbs.
Encouraged, Sibol expanded again six years later by adding on yet another bar and dining room, this with large roll-up garage doors that could be opened to the street in warm weather. He also installed sidewalk seating. Two years later he expanded again, replacing his sidewalk dining areas with raised porches and redesigning the diner to give it a warmer, bistro-like feel.
The payoff Today's White Rose Bar & Grill is nearly unrecognizable as the little tavern Sibol purchased in 1984. Seating about 50 guests when he bought it, it now accommodates 280.
Its clientele ranges from young adults sharing after-dinner drinks to families feasting on Sunday brunches and couples out for a night of music or theater at the Strand-Capitol Performing Arts Center. The restaurant offers off-site catering, and when the city's independent Atlantic League baseball team has a home game at the new ballpark nearby, Sibol, now 52, runs a shuttle bus to carry patrons back and forth between the game and his restaurant. Soon, he will add a second story over the restaurant's porches.
Lessons learned Sibol's success holds lessons for other entrepreneurs:
- Have a vision for what your business could be, not just what it is today.
- Reinvest. Worry as much about how much you're putting into your business as how much you're taking out.
- Be hands-on. To this day, Sibol's in his restaurant seven days a week, and tries to greet each of his 72 employees by name daily. After hiring a general manager a few years ago, he finally took his first extended vacation — 16 days — this summer.
- Always look for ways to improve. "You have to keep people interested in what you're doing," Sibol says. "We're constantly coming up with different innovative ideas, and we never care about what the guy down the street is doing. All we care about is the White Rose Bar & Grill, and creating our own traffic and our own image. If you worry about other people, you're done."
Sibol, it's safe to say, isn't done yet.