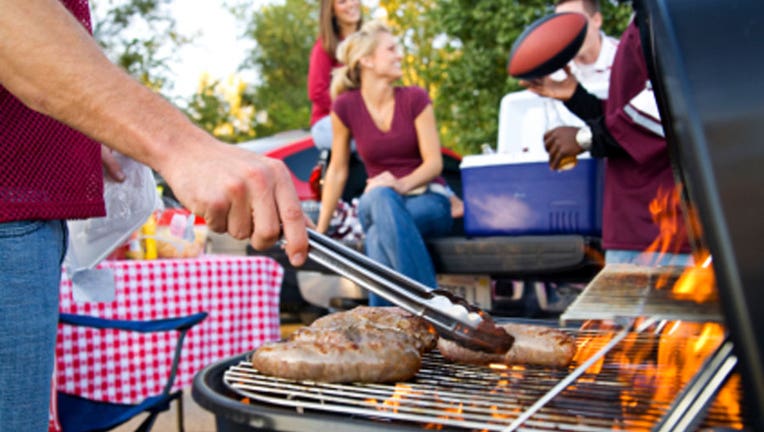 How a New Englander is making an unlikely splash in the barbecue business.
Launching a successful business requires a good idea, hard work, long hours and seed capital. Being able to recognize opportunity in unexpected places doesn't hurt either.
Dennis M. "DennyMike" Sherman grew up on the southern coast of Maine, where the local cuisine is heavy on seafood: lobster rolls, steamed clams, fish chowder, broiled scallops. There, Sherman is creating what is surely one of the northernmost outposts of authentic Texas barbecue in the country at DennyMike's 'Cue Stuff Inc.
The company produces barbecue rubs and sauces that have won a slew of awards in national competitions. Its products are sold on the Web and in a growing number of grocery store chains throughout the Northeast.
Yet the whole thing started almost by chance.
A BBQ star is born
Sherman is a child of the restaurant business, not the food products industry. He began slinging burgers at his parents' hot dog and hamburger concession in his hometown of Old Orchard Beach, Maine, just south of Portland, at the age of 8. Later, he ran a few restaurants of his own.
He even became a real estate broker when he realized how grueling the restaurant industry can be. "I know the restaurant game, and I can't stay far enough away from it," he says now. "It's a 25-hour-a-day job; I don't care how successful you are."
But he wasn't so adamant about that nine years ago when he purchased an investment property in Old Orchard Beach. The building had been home to a series of failed eateries, he says, and his idea was simply to renovate the building and then sell it. However, he soon decided that the retail space needed to be kept alive for maximum resale value. He thought that a barbecue joint seemed like a good concept, and launched it himself that year.
The restaurant took off, and Sherman kept it going for six years while he continued to fix up the building — all the while honing his skill at making sauces and rubs. About three years into the project, he says, it struck him that those sauces and rubs might be the route to a better business opportunity than anything he was doing on the restaurant or real estate fronts.
He started pitching the idea to potential customers, and when he finally sold his investment property in 2008, moved into the food products business full time, traveling to trade shows and giving away samples to anyone who might be willing to buy or sell his creations. "I was schlepping the products around to whoever would listen, and asking them to take them home and cook with them," says Sherman. "That's basically how I started building a customer base."
Taking 'cue stuff to the next level
To really succeed, though, Sherman knew he had to get his goods into retail outlets. His first big break came when a meat manager at a local Whole Foods grocery store tried his products, took a shine to them, and began recommending them to other managers in the Whole Foods chain. Today, DennyMike's rubs and sauces are available in more than 50 Whole Foods stores in northern New Jersey, as well as more than 350 Associated Grocers stores and 175 Hannaford stores.
"We're now working on getting distribution down into the mid-Atlantic states, hopefully Florida, and then hopefully out West," Sherman says. "We also have a number of specialty food chains considering taking the product and are in numerous discussions with distributors and sales reps across the country. It really is just a matter of time before we can say that we have created a national brand, which is now my primary focus."
In addition to expanding geographically, Sherman also is working on expanding his product line to include smoked, ready-to-eat pulled pork and ribs.
For now, Sherman produces his rubs in a converted mill complex in Westbrook, Maine, and works with a contract packaging company, or co-packer, to produce his sauces in Gray, Maine. His company, which is headquartered in nearby York, Maine, has no debt, but his expansion plans will require more money.
Sherman is shopping around a business plan that calls for raising $2.7 million in new funds, ideally in the form of equity capital. A partner who could bring a production facility to the table also would be of interest, he says, adding, "We're looking at a number of angles."
In the meantime, Sherman is simply pleased with the way his unplanned return to the restaurant business segued into a new venture in the food products industry — even if it resulted in bringing some Texas traditions to the Northeast.
"I guess it reinforces the old adage that good things come in small packages," he says, "and certainly to those who wait."