Next Generation of Care: Software Helps Doctors Identify, Contact At-Risk Patients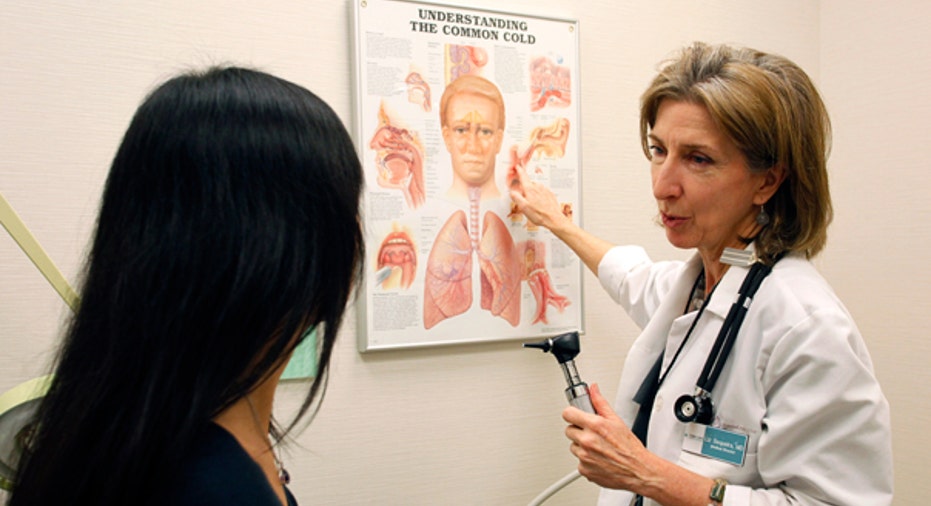 The days of skipping out of doctors orders and appointments might be over.
In an effort to make doctors more proactive in treating patients, especially those that have chronic diseases like diabetes, Dallas-based Phytel created technology that gives doctors a broad view of their patient population and alerts them if a patient is at risk and needs to see their health-care provider.
At any given time 45% to 50% of patients are out of compliance with their recommended care, says Steve Schelhammer, chief executive of Phytel. People that are out of compliance run the risk of having adverse health results.
According to Phytel, 30% of U.S. adults have two or more chronic conditions and as much as three quarters of the $2.5 trillion-plus spent on health care each year is spent to cover these illnesses.
While most doctors want to provide individual care to every patient, the reality is, most dont have the time or the support staff to do so. To help doctors improve their level of individual care, Phytel created the Atmosphere Platform made up of a series of electronic dashboards, automated analytics and benchmark reports that work in conjunction with electronic medical records. The technology collects the data on patients and analyzes it for more than 160 clinical gaps in care. The results alert doctors to gaps in care like a diabetic patient blowing off his or her six-month visit or if a patient suffering from chronic heart disease failed to come in for a blood test.
The automated system can also identify patients that may need a reminder to come in for medical care and can proactively reach out to the patients directly via an automated phone call, text or email. The technology can also provide alerts to the doctors, nurses and medical assistants on staff if the patient hasnt responded to the outreach.
According to Schelhammer at Phytel, the technology has been successful in making patients more attentive and proactive to their health care.  When they get prompted in the name of the doctor to reconnect with the system, the vast majority within five days pick up the phone to reconnect, says Schelhammer. He adds that since the Phytel technology launched, one million Americans that were out of compliance with their health-care orders have reconnected with doctors.
Patients have to opt in to be a part of the service, and Schelhammer says the technology is compliant under the Health Insurance Portability and Accountability Act (HIPPA). He adds that messages to patients only say to contact a doctor; no other details regarding the nature of the visit are detailed in the automated call, text or email.
For doctors, Phytels technology gives them immediate access to information on hundreds--if not thousands--of patients at any given time. Doctors are able to get an overview of patients before meeting with them, making appointments more focused and efficient.
While providing doctors access to overall patient information and automated patient outreach are the cornerstones of the technology, the system is also equipped to prompt patients to take health assessment tests, engage in a weight management programs or follow recommended diets, depending on the health of the person.  The idea is to get patients the care before they get too sick and end up in a hospital.
Dr. Ashok Rai, chief executive of Prevea Health, a Green Bay, Wisc., health-care provider, says Phytels technology allows doctors to better target care to patients. He says, electronic medical records are a great resource when the patient is right in front of a doctor, but doesnt identify those that arent in the clinic but need help.
It prioritizes those that are behind in their care, says Rai noting it lets the doctors provide more care to those who need it and less care to those that dont. Rai says that by using Phytels system Prevea was able to reduce the non-compliancy rate by 50% for its diabetic patients in a six month time period.
It saves the overall health-care system because it intercedes before the patient gets too sick, says Rai.