Newsflash: You Can Put Your Vacation on Layaway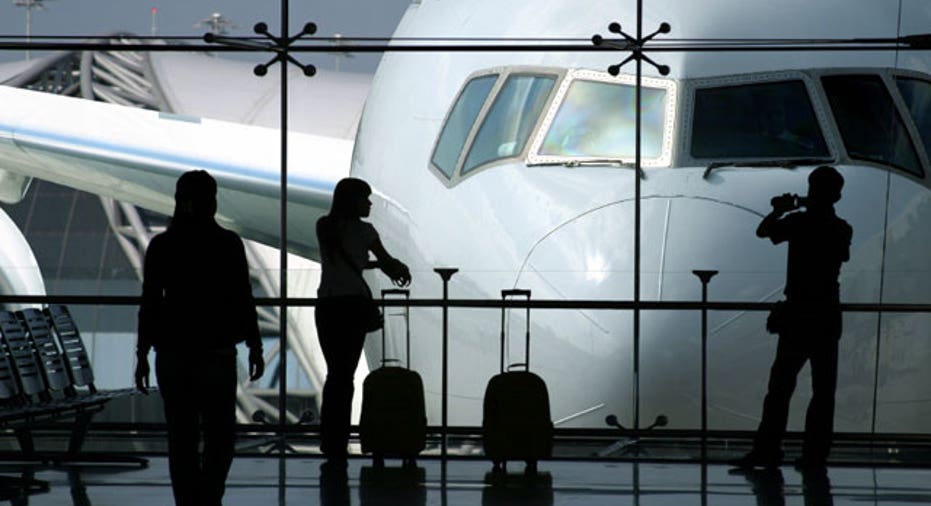 Booking a vacation today isn't the same as it was 20 years ago.
Aside from the obvious differences (hello, Internet!), the rules for planning and paying for a vacation have undergone huge transformations. These days, the cash-strapped couple who wants to go on a cruise can pay for it in bits and pieces, and daring globetrotters can have their next adventure booked without even knowing the destination.
Here are three new-fangled options for booking your next getaway.
Keep yourself completely in the dark
For many people, planning a vacation is a means of making sure there won't be any surprises.
For others, surprises are the point – which is why services like Nextpedition exist.
Launched by American Express Travel a little over a year ago, Nextpedition is a travel-booking service geared toward young professionals in their 20s or 30s that leaves both the destination and itinerary unknown to the traveler.
To get started, a person takes a 15-question quiz on the website and is then categorized as one of 20 different "travel signs". (For example, those with the travel sign "scenester" are particularly intrigued by music and fashion, those who are "tasteblazers" are foodies, and those who are "adrenalistas" love spending time outdoors.)
From there, the traveler consults with an American Express travel specialist who builds a custom mystery itinerary based on the person's sign, budget preferences and travel history.
Prices for domestic trips can start anywhere from $1,000 to $2,000 per person; prices for trips abroad start anywhere from $2,500 to $3,500. All airfare, hotels and "mystery activities" are included in the cost.
Within one week of a person's departure, he or she receives a special "travel console" (read: smartphone on loan) that contains information about the trip. Day by day, it reveals portions of the traveler's itinerary and recommends things for them to do. Travelers can also use it to share the details of their trip on Facebook.
Both domestic and international trips are available, and all trips are at least seven days long.
Leave your flight up in the air
Booking a flight in 2012 can be as much work or as little work as you make of it.
On Vayama, a website that specializes in deals on international flights, it almost feels like a game.
Travelers who select what's called a "Vayama special fare" buy their tickets knowing little more than their travel dates and destination.
Only after their booking is complete do they find out the other important details – the air carrier, the arrival and departure times and the number of stops along the way.
At that point, they have one hour to decide whether they want to keep or cancel the reservation. If they don't act within that window, they're stuck with whatever they've purchased.
Kayak has a similar program called Secret Carrier.
Both options are meant to appeal to travelers willing to give up some preferences in the name of lower fares.
Put it on layaway
Not everything in travel right now is about whimsy and adventure.
In an unusual foray into the travel industry, Sears Holdings (NYSE:SHLD) –parent company of Sears and Kmart – last week began offering vacation packages on layaway.
Yes, layaway – that age-old retail concept that allows shoppers to pay for things like apparel or appliances in installments before they actually get to take the product home.
Sears, which set up SearsVacations.com through a partnership with International Cruise & Excursions, offers a wide range of packages for cruises, hotels, flights and car rentals.
The layaway contract varies according to the package chosen. In the case of cruises, for example, the trip has to be paid in full 60 to 90 days before departure.
Sears decided to get into the travel business because it felt it was a "natural fit" for what its customers are looking for, says Shannelle Armstrong, Sears' director of public relations.
Armstrong says Sears has always strived to offer customers a variety of payment options.
"Layaway has always been a part of our brands – Kmart for as long as it's existed," Armstrong says. "It really has to do with offering more flexible ways to pay for our customers."
Customers can also use Sears or Kmart gift cards to offset the cost of their trip.