Newest Knock on Twitter: Its Ads Are Worse Than Facebook's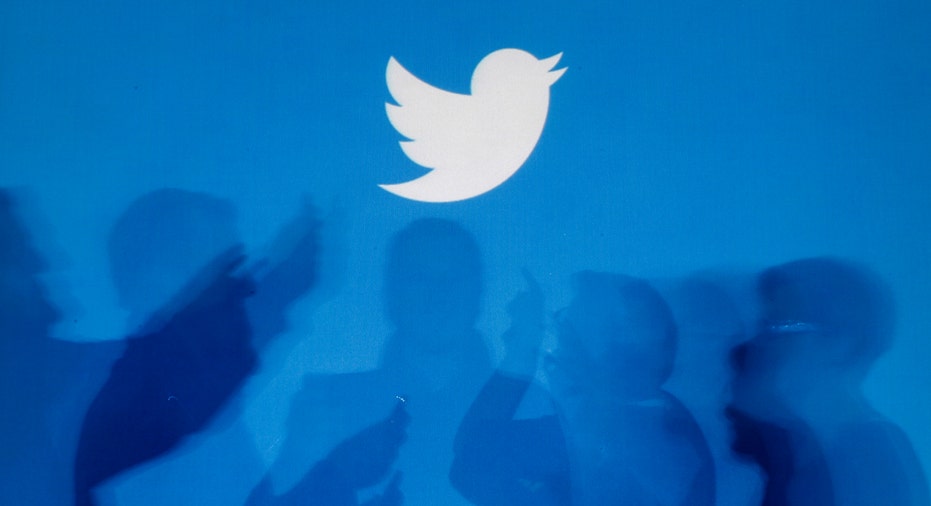 Twitter was handed yet another criticism this week as it readied for its highly-anticipated initial public offering: it's ads don't stack up to rival social media titans.
Joining a slew of other criticisms that hit the micro-blogging site as it readied for its market debut, WordStream in a new report said Twitter's ads aren't as good as those offered by social media rival Facebook.
"FB beats Twitter but both have a lot of work to do for direct response advertisers," said Larry Kim, WordStream's chief technology officer.
Twitter raised its IPO price this week to $23 to $25, signaling it is seeing optimism from investors, though other reports have shown that the underlying investors in Twitter are far less optimistic about its growth prospects.
In a post-Facebook era where investors lost millions out of the gate, analysts have grown exponentially critical.
"I've always said that Facebook makes a weak showing when it comes to ad performance for direct response marketing," Kim said in a post. "But what about Facebook vs. Twitter? The fact is, Facebook ads have improved a great deal since the IPO last year, but Twitter still needs a lot of work as an advertising platform."
Facebook last week attributed advertising to a doubling in third-quarter profit and a 60% jump to $2.02 billion in revenue. That improvement comes as Mark Zuckerberg's brainchild gets more savvy with its offerings, streamlining the process and pushing ads onto mobile devices. Mobile ads now make up about half of its ad revenue.
Twitter, on the other hand, is struggling to make money heading into its debut, having widened its loss in its most recent quarter to $64.6 million from $21.6 million in the year-earlier period, according to securities filings.
"They've obviously got a really intriguing business but that doesn't mean they can monetize it," James Gellert, CEO of analytical and independent ratings firm Rapid Ratings, told FOX Business last week.
Facebook vs. Twitter
While it's difficult to measure apples to apples, Kim says both social titans continued to lag in advertising. Facebook remains the clear leader on several fronts, but Twitter is starting to make some moves.
"What I found is that Facebook is doing OK, but not great by any means," he said. "Still, in terms of key numbers like revenue per visitor, Facebook is beating Twitter."
Facebook is the clear winner by network reach with 1.15 billion active users compared with Twitter's 232 million. However, Twitter seems to have a better handle on mobile since its ads appear more naturally in the user's timeline.
Twitter also wins in terms of a simplified ad format, now offering just promoted tweets, promoted accounts and promoted trends, though Kim says they'll likely introduce more in the next year or so.
Yet, perhaps more noteworthy is that Twitter's revenue per visit, the revenue generated by sites from visitors that clicked on a link in a tweet, was shown to grow 300% year-over-year, according to a recent social intelligence report by Adobe (NASDAQ:ADBE), showing "the growing value of social media marketing."
Adobe also says that while Facebook remains the leader in the share of social referred visits to retail site, Twitter is "slowly closing the gap" with a 258% increase year-over-year, according to its data.
"Twitter is gaining influence, particularly in e-commerce," Adobe said.
Buyer's Remorse
Despite the strides Twitter is making, Greg Kostello, the CEO of the mobile video editing app Givit, whose company has spent $40,000 on Twitter ads, still seems unimpressed.
While his company expected to get as many as 20,000 to 30,000 downloads from its Twitter ads, the actual investment translated to about 600, he said in an interview.
"The reason why is Twitter doesn't have a direct mechanism to make downloads happen," Kostello said. "What you are paying for essentially is to get followers."
He hedged by saying that Twitter seems to be making moves to rectify this, though he wouldn't explain why he thought that and Twitter couldn't be reached for comment ahead of its IPO.
FBN's Matt Egan contributed to this report.