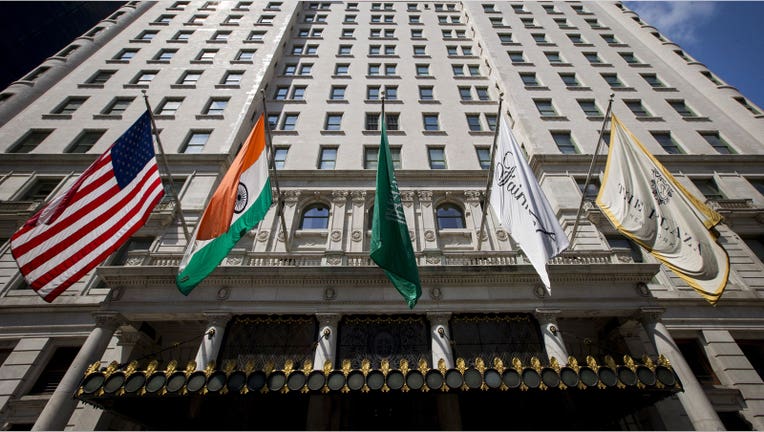 New York City's Plaza Hotel, once owned by President Trump, has reportedly been sold for $600 million.
Shahal Khan, founder of Dubai-based investment firm White City Ventures, and New York real-estate investor Kamran Hakim have agreed to a deal to buy the Central Park hotel. The transaction is expected to be completed in June.
"We worked for three and a half years to get to this stage and can't wait until it's closed," Khan told Bloomberg.
The report said the acquisition of the 111-year-old Plaza Hotel is backed by a $415 million loan from British billionaires David and Simon Reuben.
The storied building has made appearances in films such as "Home Alone 2," which included a cameo by Trump, its one-time owner. Trump sold the property more than two decades ago as part of a bankruptcy.
Sahara India Pariwar, Ashkenazy Acquisition and Saudi Prince Alwaleed bin-Talal's Kingdom Holdings are part of the group that currently owns the Plaza Hotel. Elad Group, an Israeli company that previously owned the Plaza Hotel, turned part of the building into condominiums.
Fairmont Hotels & Resorts manages the hotel.
The $600 million sale was first reported by The Real Deal.