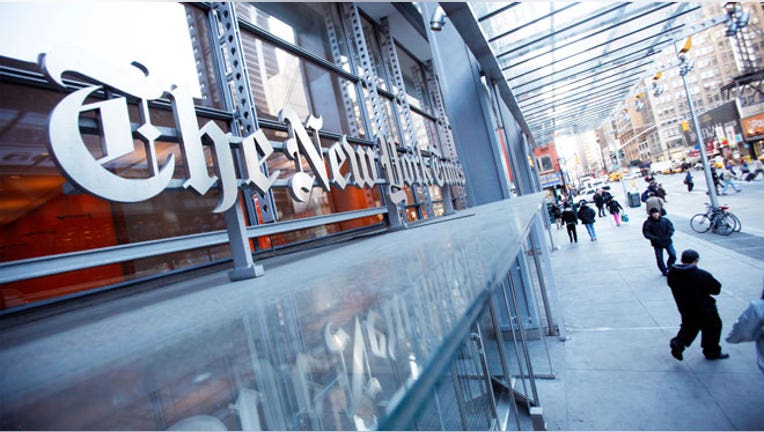 The New York Times (NYSE:NYT) plans to sell The Boston Globe and related properties as it looks to focus on core operations amid growing circulation costs and a decline in print advertising.
The operator of the namesake newspaper said Wednesday it has hired Evercore Partners (NYSE:EVR) to manage the sales process of its New England Media Group, which includes BostonGlobe.com, Boston.com, Worcester Telegram & Gazette, Telegram.com and GlobeDirect, the Globe's direct mail marketing company.
NY Times CEO Mark Thompson called the two publications "outstanding newspapers," but said the move allows The New York Times to focus on key strategies and on the namesake paper's brand and journalism.
"We are very proud of our association with the Globe and the Telegram & Gazette, but given the differences between these businesses and The New York Times, we believe that a sale is in the best long-term interests of these properties and the employees who work for them as well as in the best interests of our shareholders," he said.
Shares of the NY Times were inactive in extended trading but closed down just slightly at $9.03.
The move comes as newspapers and magazines across the country struggle with circulation and print costs as well as declining advertising as more readers turn to the Internet for news. The New York Times reported stronger fourth-quarter earnings and revenue earlier this month, but the growth was primarily led by stronger digital subscriptions as well as higher prices for papers.
The paper in 2011 spearheaded the online subscription model by offering dual print- and online-subscription packages as well as online-only packages in an effort to make money off its online content and become less reliant on advertising.
Also included in the deal is The New York Times' 49% interest in Metro Boston.
The company said it will provide additional information when it enters a transaction but in the meantime will not comment or discuss any rumors related to the proposed sales.