New York Times to Cut Jobs, Invest in 'Digital Future'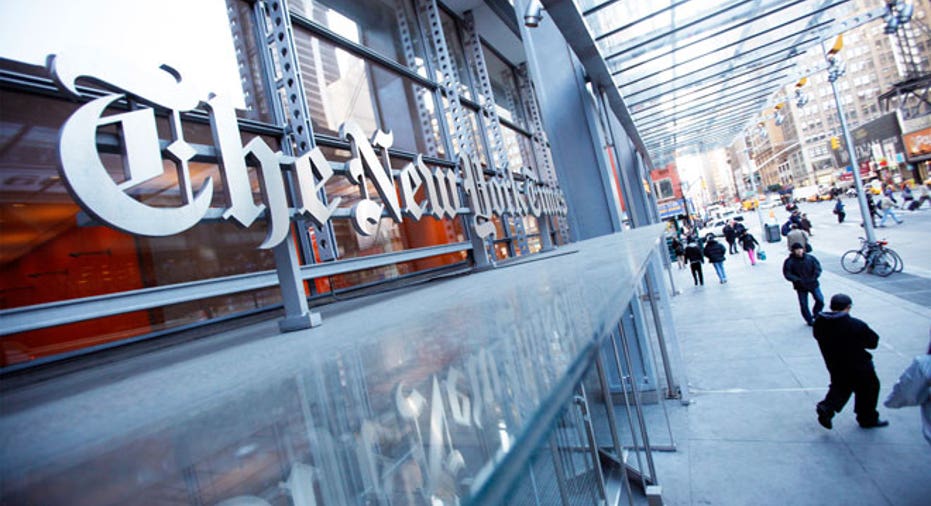 The New York Times Co (NYSE:NYT) said on Wednesday it would cut jobs to lower costs and invest the savings in its "digital future" as advertising revenue from its print business dwindles, sending the company's shares up 7 percent.
The company did not specify which departments would be affected by the job cuts, but said it would exclude some critical areas such as digital technology and core products.
"The reduction in positions will vary across the company," the publisher said in a regulatory filing. (http://1.usa.gov/1qV9JBv)
Buyouts will be offered to senior managers in the print, digital and advertising divisions, the company said.
The New York Times will invest heavily in mobile, audience development, digital product portfolio, advertising and targeted areas of print over the coming months, it said.
Digital advertising revenue is expected to rise by about 16 percent in the current quarter, driven by smartphones and video, but overall advertising revenue is expected to stay flat, the publisher said.
Company executives could not be immediately reached for comment.
The company's second-quarter revenue fell as print advertising revenue declined. It said print advertising revenue was expected to fall further.
"Print advertising is notoriously volatile and the third quarter was no exception," the New York Times said on Wednesday.
The company's shares were trading at $12 on Wednesday morning on the New York Stock Exchange.
Up to Tuesday's close, the stock had fallen nearly 30 percent this year.