New York Times Looks to Cut Pension Liabilities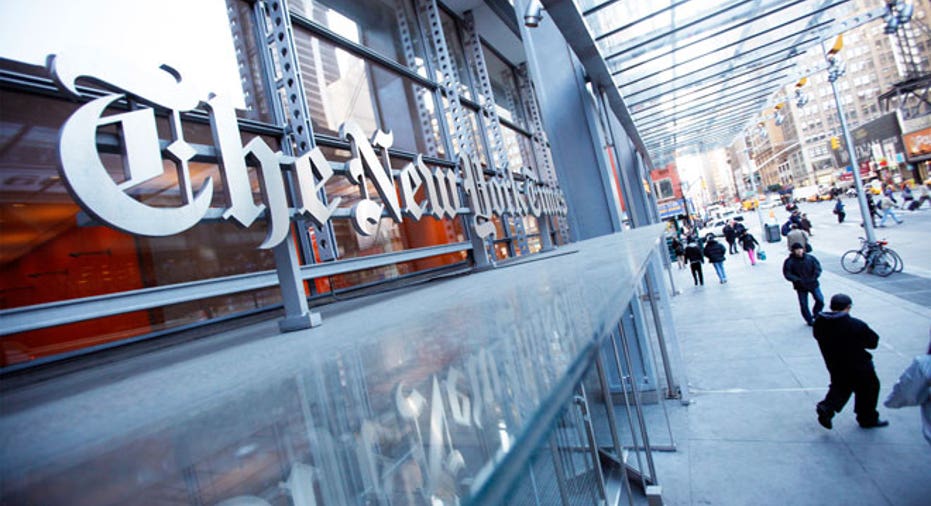 In a bid to lower its pension liabilities, The New York Times (NYSE:NYT) said on Friday that it has offered pensioned ex-employees the ability to either receive a one-time lump sum payment or convert to a lower monthly annuity.
The New York-based publisher of its namesake paper and the Boston Globe said the voluntary offer will be made to about 5,200 former employees who together represent some $1.99 billion, or 15%, of the company's total pension liabilities.
"This offer is another step the company is taking to reduce the size of its pension obligations and the volatility in the company's overall financial condition," New York Times said in a securities filing.
The company, along with its peers across the print market, has been suffering under a sharp decline in advertising. That forced the company last year to adopt a pay subscription model for its digital publications.
Shares of New York Times climbed about 1% to a 52-week high of $9.80 following Friday's announcement.
Eligible employees will have from Sept. 24 to Nov. 2 to make their election. The company said it plans to make payments beginning at the end of 2012 and intends to fund the payments from existing pension plan assets.
The newspaper is expected to take a charge in the fourth quarter related to the new plan, though the actual amount of the payment depends upon a number of different factors, including the number of people electing the lump sum payment option and the actual return on plan assets.