New York Knicks will pay Phil Jackson $24M to leave franchise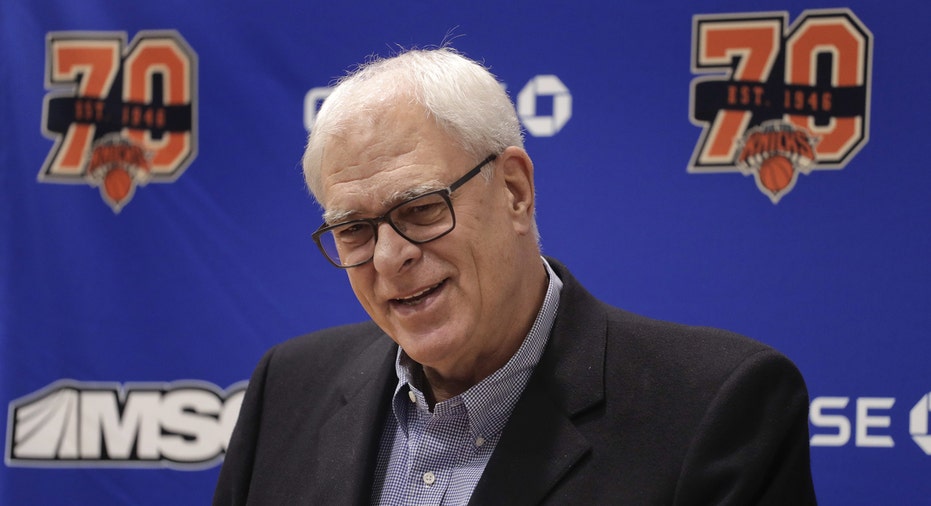 The New York Knicks are reportedly parting ways with team president Phil Jackson Wednesday after a series of subpar seasons, but owner James Dolan will still have to shell out a small fortune to cover the remainder of Jackson's contract.
Jackson, 71, has two years remaining on a five-year contract that pays him $12 million annually. To cut ties, Dolan will have to pay Jackson a whopping $24 million to leave the franchise's front office. Jackson has been in charge of the Knicks' personnel decisions since 2014.
Yahoo Sports reporter Adrian Wojnarowski was first to report the Knicks' decision to cut Jackson. At present, there is no indication that Dolan and Jackson will settle on a smaller buyout.
The end of Jackson's tenure in New York came just months after Dolan affirmed his commitment to "the Zen Master" by picking up the final two years of his contract. The Knicks and Jackson had a mutual option to terminate the deal after his third year in charge, but neither side opted to exercise the option.
Jackson's time with the Knicks has been marked by rumored dysfunction. An 11-time NBA champion as coach of the Chicago Bulls and Los Angeles Lakers, Jackson has repeatedly clashed with Knicks stars Carmelo Anthony and Kristaps Porzingas in recent months.
Tensions with Porzingas came to a head earlier this month, when Jackson said he would consider trade offers for the 21-year-old forward, weeks after Porzingas skipped his end-of-season exit interview with team officials.
Jackson earned roughly $50,000 per day during his time with the Knicks, according to ESPN's Darren Rovell.