New Year, New Job? Here are the Best Places to Work in 2017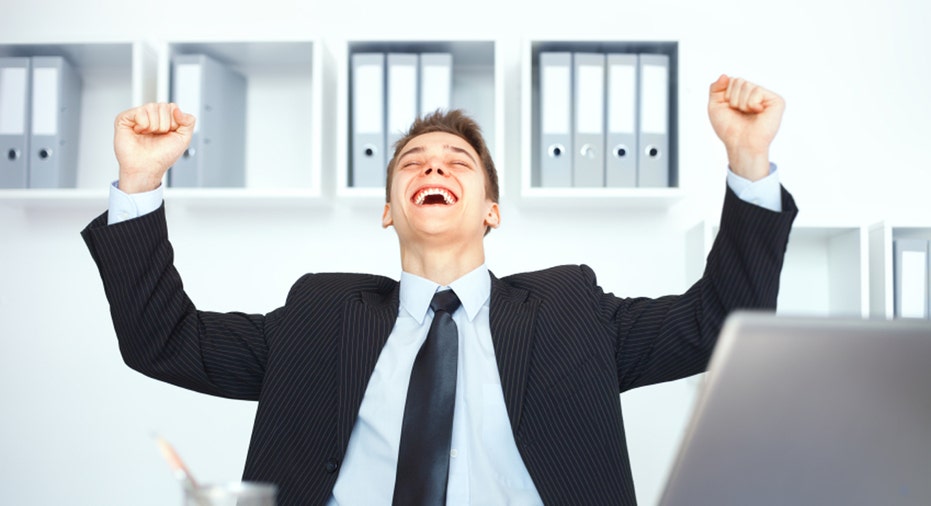 With 2016 coming to a close, people are looking forward to new beginnings, including finding a new job. However, with millions of jobs to choose from, where do you even start?
Glassdoor, one of the world's largest jobs and recruiting sites, has announced the winners of its 9th annual Employees' Choice Awards, honoring the Best Places to Work in 2017 in five countries across North America and Europe. Unlike other workplace awards, winners are determined entirely on feedback provided by those who really know a company best – the employees.
"Employees love working at all of these companies and we definitely see some common themes shared by these Best Places to Work according to their own employees," says Scott Dobroski, Glassdoor community expert. "We see employees talking favorably about working for companies with mission-driven company cultures, working for senior leaders who embrace and practice transparency, doing interesting work that has a greater impact, career growth opportunities and competitive pay. We also see employees at tech companies in particular talking about great perks they enjoy, including free meals, gyms on site, massages, free laundry services and generous parental leave policies."
So what are the best companies to work for in 2017? And, what are employees actually saying about their employers?
Top 10 Best Places to Work:
1. Bain & Company Company Rating: 4.6
"Your colleagues are legitimately smart and always interested in helping you progress your career. Pay is generous and grows quickly if you do well. Company culture is unparalleled." - Bain & Company Case Team Leader (Boston, MA)
2. Facebook Company Rating: 4.5
"From its openness to its diversity, Facebook has truly surpassed all tech companies in terms of culture, perks, and employee lifestyle." - Facebook Software Engineer (Menlo Park, CA)
3. Boston Consulting Group Company Rating: 4.4
"Great career progression, opportunity to learn, collaborative culture, very smart teams, great benefits." - Boston Consulting Group Employee (Boston, MA)
4. Google Company Rating: 4.4
"Smart people, data-driven decisions and culture, a mission I can feel good about when I go to sleep every night. This is as good as it gets." - Google Engineering Manager (Mountain View, CA)
5. World Wide Technology Company Rating 4.4
"Extremely caring towards their employees as well as their customers. The benefits are amazing. The company thrives on making their employees happy, knowing it will make their customers happy." - World Wide Technology Supply Chain Coordinator (Edwardsville, IL)
6. Fast Enterprises Company Rating: 4.4
"The family atmosphere makes working together as a team satisfying and successful, as well as the out of office adventures and team building. I have met a lot of different and unique people after being with FAST for 10 years." - Fast Enterprises Controller in Centennial, CO
7. In-N-Out Burger Company Rating: 4.4
"Always busy. Time flies. With hard work you move up pretty quickly. Everyone is so nice and friendly. Great positive atmosphere" - IN-N-Out Burger Employee (Stockton, CA)
8. LinkedIn Company Rating: 4.4
"They truly invest in the professional development of employees. Very proactive at making sure that you're in a role you want to be in. Their benefits are fantastic." - LinkedIn Product Marketing Manager (Mountain View, CA)
9. Adobe Company Rating: 4.3
"Great company culture, benefits and overall atmosphere to work. People are very open, knowledgeable and potential for advancement is very much available." - Adobe Order Management Employee (Lehi, UT)
10. Power Home Remodeling Company Rating 4.3
"The career growth opportunity is outstanding. Everyone in the office genuinely cares about each other and wants to see you be successful." - Power Home Remodeling Marketing Manager (Iselin, NJ)
For complete results, including winners in the U.S. (large & small/medium employers), Canada, UK, France and Germany as well as methodology, check out the 2017 Glassdoor Employees' Choice Awards.