New Web Names Spark Virtual Gold Rush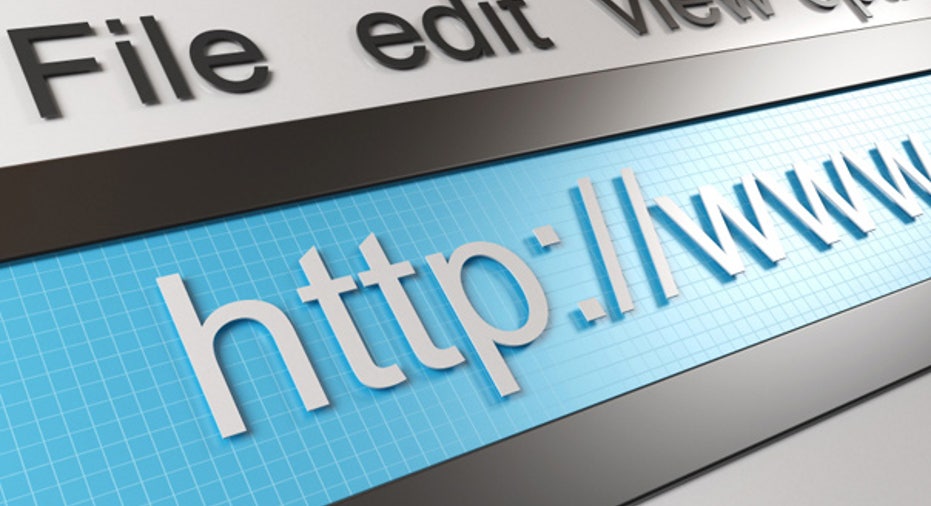 Niche domain names such as healthy.food, nyc.bars or even pepsi.soda may soon enter the digital realm, launching a new era of web browsing that could fuel creative searches and entrepreneurship, but also put some companies on the defensive.
The body that controls domain names voted in June to dramatically increase -- by an unknown amount -- the number of Internet address endings that include .com, .net and .org from the current 22.
The move, which is slated to go into effect sometime next year, was overwhelmingly approved by the Internet Corporation for Assigned Names and Numbers (ICANN) as a way to change how people find information over the Internet, while encouraging businesses to use creativity when improving their web footprint.
ICANN has opened the Internets naming system to unleash the global human imagination, the groups chief executive, Rod Beckstrom, said after the expansion was approved in June. The decision ushers in a new Internet age, according to ICANN board chairman Peter Dengate.
The new system may come laced with inspiration by its creators, but many tech and marketing experts are still wary of its potential flaws.
This is both an opportunity and an issue, said Tim Calkins, a clinical professor of marketing at the Kellogg School of Management.
An issue, he said, because companies may feel compelled to register all kinds of domain names in a bid to protect their brand, which may prove to be costly and complicated.
Companies are really going to have to scramble to register the most important combination of words, he said. Its been somewhat manageable because so far there have been just a few types of names to look after. Now there are so many options.
But opportunities will likely arise as companies become more creative in how they draw traffic to their Web sites. Calkins suspects brands will use all sorts of names in the future.
I think it will feel like a new gold rush, said Jonathan Armstrong, a partner at Duane Morris who practices Internet law. They have to go and stake their claim in the virtual game.
Dressing for Battle
The ICANN expansion is a reminder to companies that success lies not solely with offensive moves but with defensive strategies as well.
Many companies will say, this is an opportunity where we have to defend our brand, Calkins said. Smart companies will move very quickly on this and try to stake out as much terrain as they can that will help them grow and also help them attack their competitors.
Companies will likely try to buy as many names as possible that match their brands. If not, they could fall victim to spoof sites or competitors steering away potential customers.
Adversaries or pranksters could post a false statement about a company on a related domain name that could permeate the Internet in a matter of minutes. It only takes a few moments to spread a rumor over the web, embed it into the human psyche and cause irreparable damage.
Once its up and theyve spread what they want about you, it gets into the public memory and doesnt get erased, Armstrong said. You need to take your online image seriously.
Big brands already have thousands of domain names. Coca-Cola (NYSE:KO), for example, owns cocacola.com, coca-cola.com, coke.com, cocacolazero.com and dietcoke.com, among many others.
While a majority of corporate giants have already spent big on lucrative names, Armstrong notes it will not be enough to just hold onto preexisting addresses in the future.
Its going to make life tougher for big brand owners and those businesses that have spent time making their space on the Internet unique, he said.
Companies can end up spending millions of dollars trying to buy and manage domain names, ensuring they have the most logical options to protect their brand and watching carefully for cases of infringement.
Owning the domain suffix itself, also called generic top-level domains (gTLDs), will carry a hefty price tag. Its likely more established domain owners like VeriSign (NASDAQ:VRSN) will scoop up many of the new names and charge a lighter fee for their usage, similar to how domain endings are managed today.
Nevertheless, the expansion provides small businesses the opportunity to scoop up names no longer available at the dotcom level.
End of the Dotcom Era?
While ICANN hopes the gTLD expansion will stir creativity and change the way the Internet operates, many agree dotcoms long-held reign over the web is long from over. Some even think the expansion will have little effect at all.
Everybody thinks dotcom is king, said branding guru Rob Frankel. Its going to be that way socially and culturally for a long time.
Theres a chance dotcom could still be worth more than its rival gTLDs even after the expansion, but that wont stop it from facing diluted traffic.
To a degree, it will force people to rely on search engines and other mechanisms to find sites, because with so many different domain names you cant assume someone is using a dotcom, Calkins said.
That could be music to the ears of top search-engine operators like Google (NASDAQ:GOOG), Microsoft (NASDAQ:MSFT) and Yahoo (NASDAQ:YHOO).