New ways to connect from high-end & budget smartphones, to data plans & developing world apps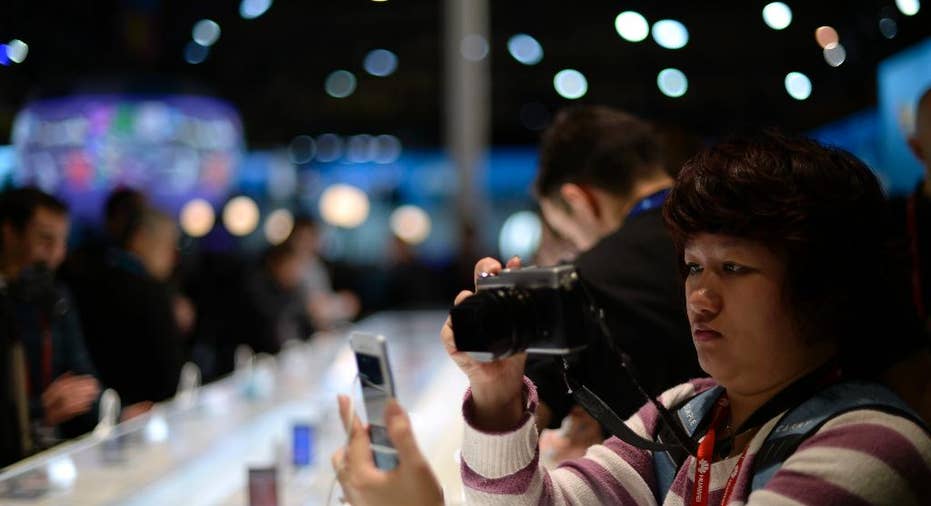 High-end smartphones from Samsung and HTC have gotten much of the attention at this week's wireless show in Barcelona, Spain, but cheaper options are coming from Microsoft, Lenovo and others too. Meanwhile, Google and Facebook are working on giving people more ways to use those devices.
Here's a look at what's been unveiled so far at the Mobile World Congress show, which opened Monday and runs through Thursday:
___
AT THE HIGH END:
Samsung Electronics Co. announced the Galaxy S6 phones, with an improved camera and a more stylish design that ditches plastic for metal and glass. When the iPhone 6 and 6 Plus came out last fall, Apple eliminated a big reason for buying Samsung phones: The new iPhones were bigger and closely matched Samsung's flagship Galaxy phones in size. Now, Samsung is trying to catch up to Apple's camera and design.
Samsung's new premium model, the Galaxy S6 Edge, has curved displays for viewing information from the side. Both S6 phones will have mobile-payment capabilities, as Samsung prepares for a summer launch of its rival to Apple Pay.
HTC Corp. also announced an update to its HTC One phone. Known as M9, the new model will have a better camera, while keeping a metal design and polished finish. Previous HTC One phones took 4 megapixel images, as HTC focused instead on the camera's low-light capabilities. But many shots in normal light ended up looking dull. The phone's main camera will now be 20 megapixels.
Prices for the HTC One and the main S6 phone will likely be in the $600 to $700 range — on par with the iPhone 6 — when they go on sale in the U.S. and other markets this spring. The S6 Edge will cost more, likely by at least $100. Wireless carriers will likely offer steep discounts with two-year service contracts.
___
MID-RANGE:
Lenovo Group's $349 Vibe Shot includes several camera technologies found in higher-priced phones, including a 16-megapixel rear camera and an optical image stabilizer to compensate for shake in low-light conditions.
Sony Corp. has the Xperia M4 Aqua with the company's signature waterproof protection for about 299 euros ($336).
Neither phone will make it to the U.S., though.
Ahead of the show, LG Electronics Inc. announced four mid-range smartphones — Magna, Spirit, Leon and Joy. Prices and U.S. availability weren't revealed.
___
ON A BUDGET:
Microsoft Corp. unveiled the Lumia 640 and 640 XL smartphones. The XL is larger and has a sharper camera — at 13 megapixels instead of 8 megapixels. Prices start at 139 euros ($156) before taxes. U.S. prices and dates haven't been announced, though AT&T says it will have the larger model exclusively. Microsoft says the phones will get Windows 10 when that system is released later this year.
Meanwhile, Lenovo's $169 A7000 will include Dolby Atmos audio technology. Instead of just stereo, sound will seem three-dimensional when using headphones. Dolby says Atmos content isn't available on any streaming or download service just yet. The A7000 joins two just-announced Lenovo tablets and last fall's Fire HDX 8.9 tablet from Amazon in having Atmos. It's not destined for U.S. markets, however.
Last week, Lenovo subsidiary Motorola announced an update to its Moto E. Among the improvements: Better focusing in the rear camera, and a new, front-facing camera for selfies. The U.S. price starts at $120.
___
BEYOND THE DEVICES:
Once you have these devices, what do you do with them?
Facebook CEO Mark Zuckerberg said Internet.org, Facebook's effort to create new users in countries with little or low Internet use, has now released apps in six countries — Ghana, Kenya, Tanzania, Zambia, Colombia and India — offering health, employment and other information services without incurring data charges. Apps are customized for each country, and Internet.org is working with individual wireless operators to lure new users without hurting the local telecoms' businesses. For that reason, the app doesn't include the competing WhatsApp messaging service, which Facebook owns.
Sundar Pichai, a vice president at Google, disclosed plans to start testing solar-powered drone aircraft as "floating cell towers" that could bring coverage to remote areas or even disaster zones. Google previously announced Project Loon to use high-altitude air balloons to provide coverage for rural areas. Pichai said Project Loon should be ready in about two years.
In the U.S., Pichai said Google will develop its own cellular service as "a project" to improve ways for hardware, software and connectivity to work together. He said Google is also working on Android Pay, a mobile-payment system for all Android devices (not just Samsung's Android phones, as Samsung Pay will be limited to). Google recently bought technology to improve the Google Wallet payment service it already has.
___
Associated Press writer Joseph Wilson contributed to this story from Barcelona, Spain.