New Uber CEO says company must change to get to next level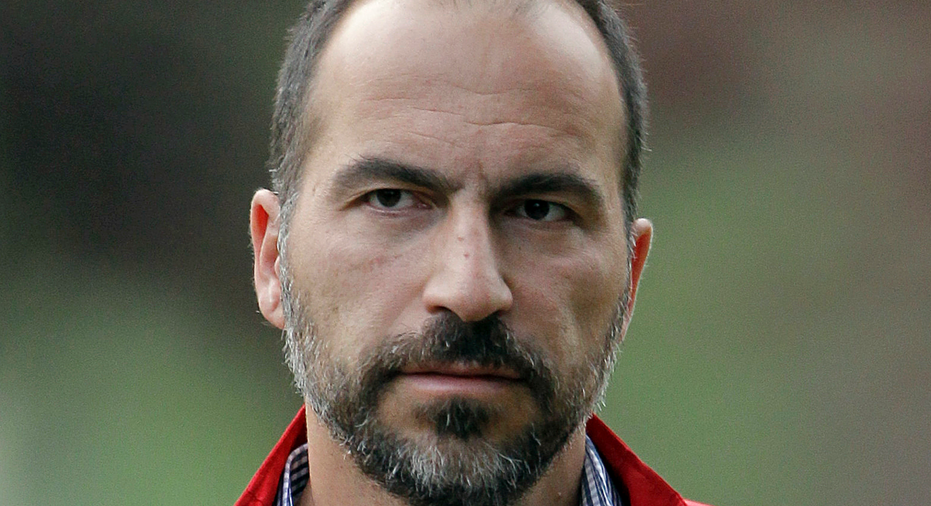 Uber's new CEO told company employees Wednesday that the ride-hailing company must change, and what got it to this point won't get it to the next level.
Dara Khosrowshahi, who was CEO of Expedia, spoke at Uber's San Francisco headquarters three days after the company's board offered him the job. His official start date was not disclosed, although he tweeted a picture of his Uber employee badge Wednesday.
Khosrowshahi led Expedia from 2005 and helped build it into one of the largest travel-booking sites in the world. Analysts say his experience is a good match for the troubled Uber, which is trying to change a culture of rampant sexual harassment and faces allegations of corporate espionage and of trying to thwart inspectors from cities that wanted to regulate it.
Expedia moved swiftly to fill the void created by Khosrowshahi's, departure, naming one of his top lieutenants, Mark Okerstrom, as its new CEO.
Uber gave a few details of Khosrowshahi's speech in a series of tweets. He said that culture has to come from the bottom up. If it comes from the top, people don't believe it.
He also said bringing in a chairman "to be my partner at the board level — driving agenda and rhythm of the board" is important.
Uber must focus on its core business, pay the bills and "take big shots" to build for the future, he said, according to the tweets.
Khosrowshahi will meet with small groups of employees and spend time with drivers in the coming weeks, the company said.