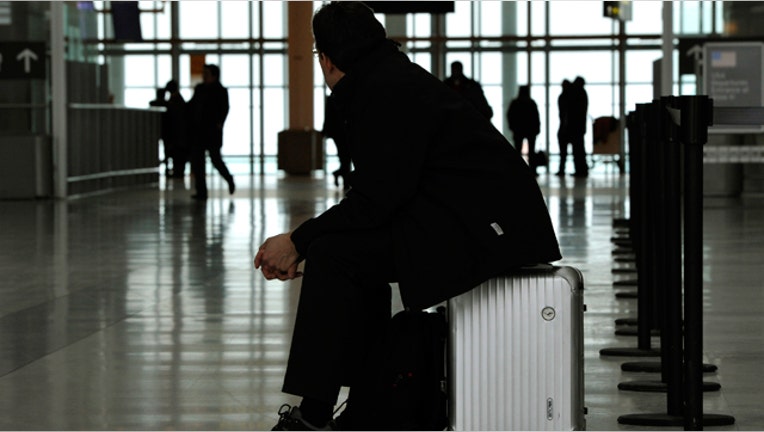 Welcome to OnSale at FOXBusiness, where we look at cool deals and insane bargains.
Tourists and locals in New York City seeking fun activities at a reasonable price will want to check out this new website. Boutique hotel lovers can grab a great deal on a room in no time with this app. A new wristband from a Bluetooth headset maker wants to help you get in shape, and a new book borrowing program gives Kindle users access to great titles for free.
A New Way to See the City
A website called Side Tour lets users find new and different experiences within New York City, from shopping trips to gallery visits, to learning how to make French cuisine.
The idea behind it is to create a forum where talented people who are passionate about their hobbies or professions can share their knowledge and expertise with anyone who wants to learn something new. A private wine consultant, for example, who wants to teach how to buy wine that's worth its price tag can sign up to be a "Host" at Side Tour, pitch their idea, and let the site do all the planning and publicizing. The listing is free. Those who want to sign up for the session will pay a price set by the Host, and the site collects 20% from each transaction.
The site plans to expand to other areas outside New York, but for a fun new experience in the city at a reasonable price, check out Side Tour.
Hotel Deals
Travelers seeking last-minute accommodations at great boutique hotels absolutely must download this app.
Available on the Android Market and Apple's App Store, Hotel Tonight works with hotels to get great discounts on their unsold rooms – up to 70% off.
The site surveys major cities and airports across the U.S., and plans to expand listings to include hotels near Portland, Ore., and Dallas/Fort Worth, Newark Liberty, Dulles, and Midway airports soon.
In Shape with UP
UP by Jawbone is a new wristband and iPhone app that tracks your daily movements, sleep quality, calories consumed, calories burned and active versus inactive time.
The UP app offers challenges to motivate uses to eat well and move more. It also has a social element by allowing friends to challenge, support and compete with other UP users. The wristband is lightweight, waterproof, and flexible, and has a battery that will power UP for 10 days on a single charge. It retails for $99.99 and can found at the Apple Store, AT&T (NYSE:T), Best Buy (NYSE:BBY), and Target (NYSE:TGT), or by clicking here.
Free Books for Kindle
Amazon Prime subscribers who love their Kindle e-readers will be happy to know they can now borrow one of the site's thousands of best-selling title on a monthly basis. Amazon Prime members pay $79 per year for free two-day shipping and unlimited TV and movie streaming (and now free books). Those who aren't an Amazon (NASDAQ:AMZN) Prime member can check out the service through a free one month trial by clicking here.
Know of a killer deal or insane bargain? E-mail the goods to OnSale@FOXBusiness.comand share the wealth.